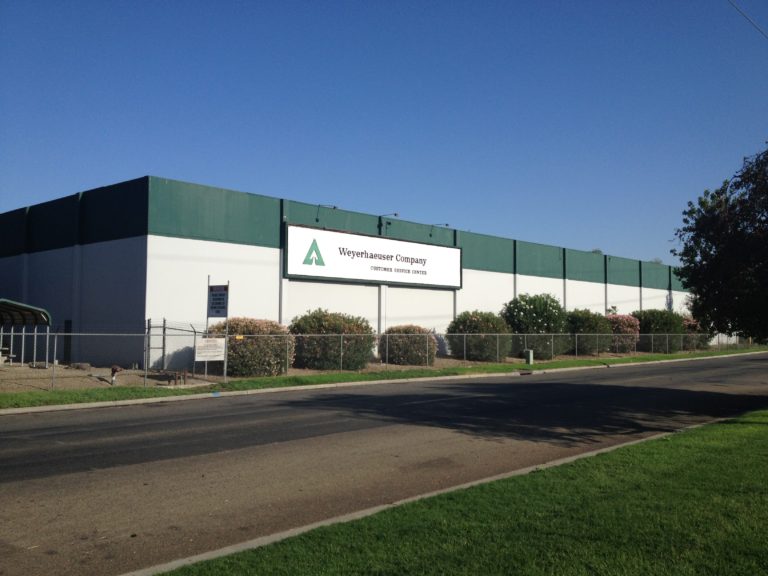 This week Weyerhaeuser Distribution's Fresno, Calif., facility will celebrate its 35th anniversary supplying building materials to dealers across Central and Northern California.
Founded in 1979 on a 10-acre property along the Southern Pacific rail line in Malaga, over time the DC has grown to include a vast array of product lines, including Trus Joist engineered wood products; siding and trim from WindsorOne, James Hardie and TruWood; Tamko composite decking; Rex Wrap housewrap; Barnwood reclaimed lumber; and Weyerhaeuser premium lumber, among many others. Customers range from single-location yards to multi-unit operations, such as White Pine Lumber, Holt Lumber, BMC West, Big Creek Lumber, 84 Lumber, and High Sierra Lumber.
Weyerhaeuser Distribution will mark the milestone with a buying show and baseball outing for vendors and customers—a decision that is not surprising for a facility that prides itself on stellar service. "We have a very well run distribution center where we have better service, and more frequent and more timely delivery," says Ron Scherber, sales manager.
The Fresno team employs a variety of tactics to help increase order accuracy and eliminate wasted steps, including occasional time studies to determine the most efficient methods; for example, product deliveries are sorted straight from the truck, with some materials moved directly to outbound Weyerhaeuser trucks rather than stocked and rehandled a second time. "We're able to spend less time building loads and focus on getting it right," notes Scherber. "We pride ourselves that our operations team is the best in the business."
The facility also offers a number of value-added services, including a rebar coil machine that allows for custom cutting—which means dealers' builder customers save time and labor on the jobsite. The pre-cut rebar is particularly popular with local garden centers, vineyards and other agricultural customers.
The DC uses Weyerhaeuser's Estima software, a tool that turns a generic set of plans into a clear, professional takeoff that the dealer can modify and provide to its customers.
Like other Weyerhaeuser operations, safety is always top of mind for the Fresno team, and it's an integral part of day-to-day life from the top down. "We empower our employees to be good stewards of our Distribution team," says Scherber. "They feel empowered and know that their voices will be heard, especially when it comes to safety."