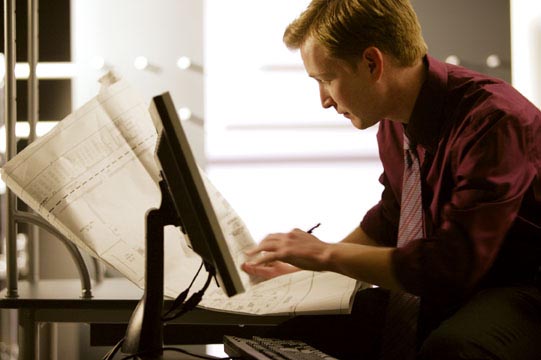 Federal Way, Wash., Jan. 22, 2013 – Weyerhaeuser launched its new website – www.woodbywy.com – during the 2013 International Builders' Show, with increased interactivity, a clean layout, simple navigation, and a steady stream of valuable building strategies. "The way customers use the web has changed, and we've redesigned our site to respond to that," said Shannon Hughes, marketing communication director for Weyerhaeuser. "The website isn't just a library of our product information, but also a destination for customers looking for industry advice and a place to interact." This shift toward a more interactive, educational site is visible through both design and content, from a scrolling slide show featuring the latest news to blog posts offering fresh takes on industry issues to social interaction opportunities on nearly every page. At-a-glance navigation makes it simple to understand the breadth of product offerings, with drop-down menus that take users to their desired page more quickly and with fewer clicks. Among the site's key features:
• Blogs: Customers crave content, and the new website brings original, serviceable information from all areas of Weyerhaeuser's operations, including engineering, sales, software, and marketing. "The blogs allow us to share thoughts on the industry, its trends, and what our specialists are seeing in the real world," said Jonathan Rundle, electronic communications manager for Weyerhaeuser.
• Document Library: Users seeking installation and specifier's guides, product literature or warranties will enjoy Weyerhaeuser's new one-stop shop—an easy-to-navigate library that makes it quicker and simpler to find the documents that they're looking for.
• WYfinder: Finding a dealer has never been easier, thanks to this tool's extensive filtering, large maps, and geo-locating capabilities.
• Increased Engagement: Multiple points of contact—including a blog commenting system and social media integration—encourage and empower Weyerhaeuser customers to ask questions and provide continuous feedback. Weyerhaeuser will highlight these and other features via iPads® during the International Builders'Show at Booth C5030. To view the website, visit www.woodbywy.com.