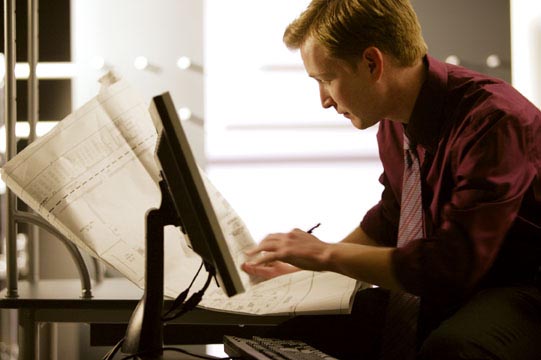 Federal Way, Wash., September 11, 2012 – The latest version of Weyerhaeuser Javelin® design software includes new features to enable designers to create structural frame plans more easily and intuitively. The Javelin v4.4 release helps increase speed and efficiency by minimizing steps in the modeling process, and includes increased design capabilities. It also improves the ability of users to share data with other Weyerhaeuser structural frame design and fabrication tools such as Forte™ software and Stellar® software—for faster, more accurate design work. www.woodbywy.com
Among the many ease-of-use enhancements and new design capabilities in Javelin v4.4 are:
• Capability to add unique labeling to various frame components
• Freedom to specify cut order sequencing for framing members
• Ability to output detailed layouts and advanced cutting instructions necessary for NextPhase® JobPacks
• More ways to convert between framing members without having to delete and re-input members
• Flexibility to specify user-defined connectors
"The new updates are helping me save hours within Javelin software," said Mike Guisinger, designer for Alpine Lumber, Denver, Colorado. "With one button I can accomplish tasks that used to require separate software. Not to mention, the package's field use is smoother, so there is a lot less shuffling around at the jobsite." "In the building industry today, it's not enough to offer first-rate products, manufacturers need to work with builders to help them use those products most efficiently," said Bill Parsons, Weyerhaeuser's NextPhase Program Manager. "We've been developing high-performance engineered wood products for decades, and our software helps builders assemble pre-cut and labeled framing JobPacks fast and easy."
Javelin design software is part of Weyerhaeuser's Modus™ software suite – tools for optimizing structural frame design and construction. Other offerings within the Modus package include Forte™ single-member sizing software, Stellar® fabrication software and Estima™ estimating services. Weyerhaeuser also offers NextPhase Site Solutions to help builders optimize materials used for roofs, walls and floors. Together, these tools provide dealers with resources to help builders construct homes faster, with higher quality and less jobsite waste.