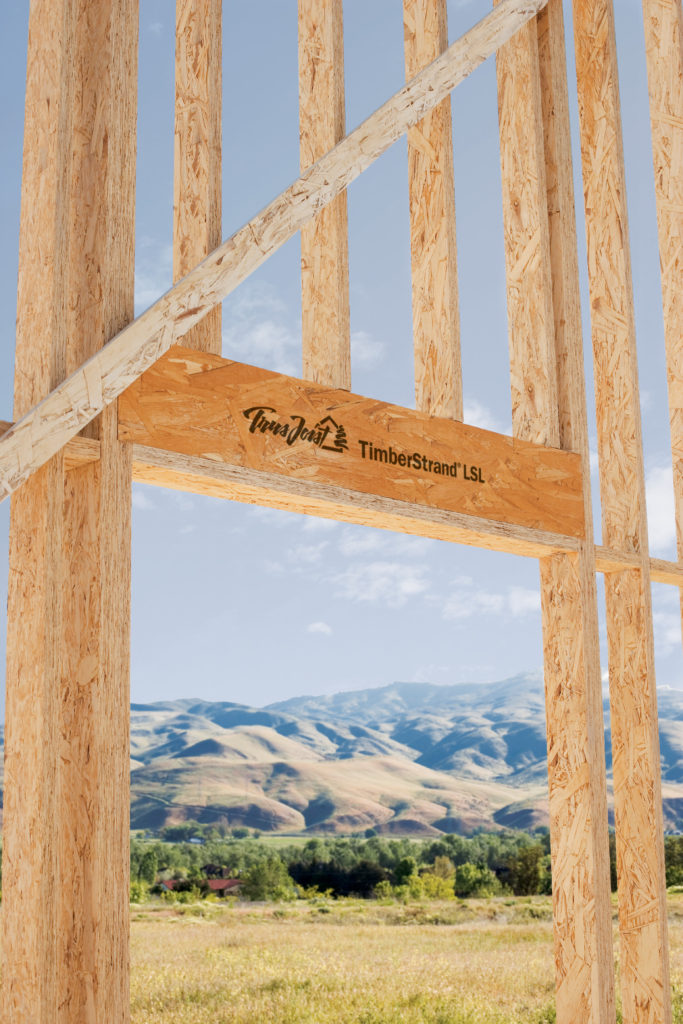 Kenora, Ontario, October 4, 2012 – 2012 marks the 10th year of operation for Weyerhaeuser's Trus Joist® TimberStrand® laminated strand lumber (LSL) mill in Kenora, Ontario. The mill produces high-performance engineered lumber for use in the structural frames of homes, apartments and light commercial construction. To celebrate its 10th anniversary, the mill will host a public open house, including tours of the facility, on Sunday, October 21, 2012, from 1:00 to 4:00 p.m. at 1000 Jones Road in Kenora. All members of the local community are welcome to attend. www.woodbywy.com
Weyerhaeuser employs 150 people at the Kenora mill, more than half of whom have been with the mill since it opened in October 2002. Over the years, the mill has been recognized for its safe operations, including certification by the Ontario Forestry Safe Workplace Association (OFSWA) and receiving an OFSWA "Regional Health and Safety Achievement Award." In addition, the Recycling Council of Ontario recognized the Kenora mill with a Gold level Waste Minimization award in 2010.
"An anniversary like this is the result of the hard work of many people," said Bill Candline, Kenora TimberStrand LSL plant manager. "I'm proud that so many of our people have been with us from the start. They keep us operating safely and efficiently, which has helped the mill weather the storm of the North American housing market downturn. I'm also appreciative of the many good people of Kenora and Ontario who have supported us over the years."
Trus Joist TimberStrand LSL is a specialty building product used for numerous structural applications, including wall framing, beams, treated sill plate, columns, window and door headers and concrete form board, as well as many specific industrial uses. Weyerhaeuser manufactures TimberStrand LSL using a proprietary process in which small strands of wood are carefully dried, positioned and bound together with resin to form high-strength structural framing members. Builders choose TimberStrand LSL for its stiffness, durability, consistency and availability in long lengths (up to 64 feet in some products). Its straightness and ability to hold fasteners provides smooth walls that help builders install cabinets and countertops flush, with little or no shimming. TimberStrand LSL also provides a flat, stable surface for wall finishes, reducing the risk of nails popping up or cracking in tiles or wallboard joints. The long lengths also enable builders to construct more stable "tall walls" – such as those greater than 10 feet (3 meters) high found in home entry foyers and great rooms.
In addition to its structural benefits, TimberStrand LSL offers several environmental attributes. It can be manufactured from fast growing trees that are not large or straight enough to be usable in traditional wood building products, and Weyerhaeuser uses a high percentage of each log during the manufacturing process. Additionally, TimberStrand LSL is certified by the Sustainable Forestry Initiative (SFI®).
Weyerhaeuser is a recognized leader in the development of innovative engineered wood products. In addition to TimberStrand LSL, the company's other high-performance building materials include Trus Joist TJI® joists and Parallam® parallel strand lumber (PSL).