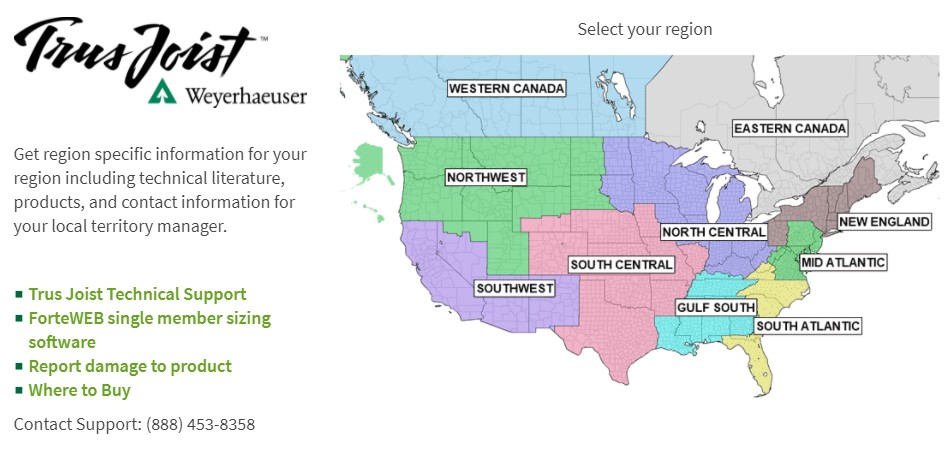 We recently launched our Specification Center, a new web-based resource where you can quickly access local product documents and service information. Head over to the Specification Center then click on the region where you reside and explore.
Find Products in your area – Locate distribution partners in your area to see which Trus Joists products they stock.
Access Visual Literature Guide – Point and click to find the exact document you are looking for.
Download Specification eBinders – View and download curated specification documents that focus on applications such as walls, roofs, and floors. eBinders also offer other topics such as sound, fire, code reports and green building, all specific to your region.
RSVP to an upcoming virtual event – See what local virtual event are available to you.
Contact Your Trus Joist sales representative – Quickly and easily identify and contact your local Trus Joist Sales Representative.
We continue to add content we think you'll find helpful when specifying Trus Joist products. Visit often!