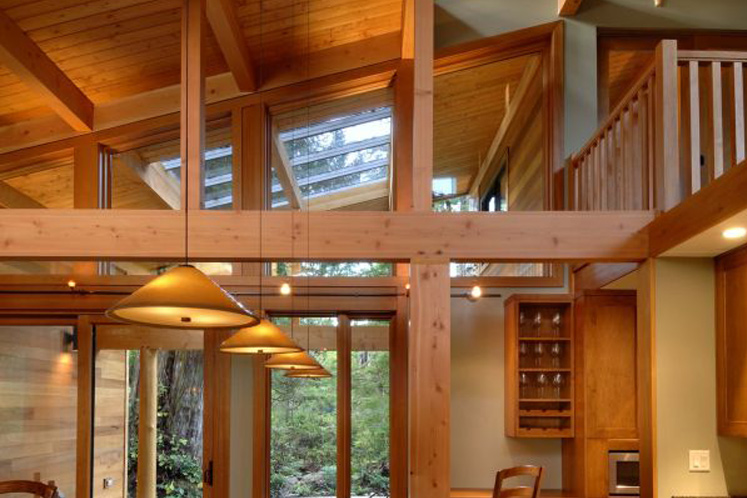 Designing with exposed beams? Western red cedar offers a rustic, striking appearance that works in everything from a cozy cabin to a modern urban loft. Just as important, that beauty is backed by muscle—cedar has renowned structural characteristics, is long lasting, resists warping and twisting, and boasts a straight grain and uniform texture.
Here's an overview from the Western Red Cedar Lumber Association about working with real cedar beams:
Durable: Western red cedar resists warping, twisting, rot, decay, and insects. In fact, Western red cedar has been a go-to material for Native Americans in the Pacific Northwest—you can see it in many artifacts that are still in good condition today. Plus, since cedar is more flame-resistant than most woods, it can be used for interior applications where other woods might not be permitted.
Easy to use: Cedar's straight grain and uniform texture make it a pleasure to work with—it's easy to saw and nail, and it takes fasteners without splitting. Cedar also holds a range of finishes.
Insulation value: Cedar has a low density, which increases its insulation value (and also makes it easy to handle).
Want to learn more about cedar beams? Visit WRCLA's website.