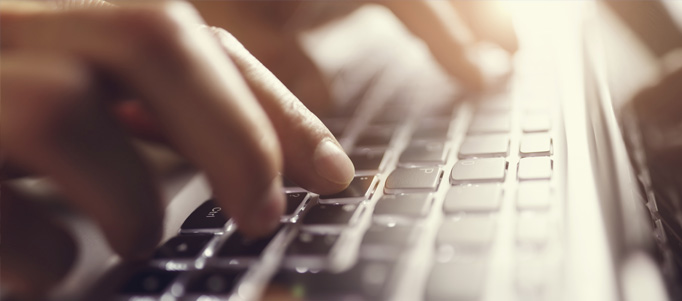 What has become the "secret weapon" of successful building industry dealers across the nation? A robust social media campaign.
Having an established business — or a mature clientele of customers — doesn't mean a dealership should not have postings on social media sites such as Facebook, LinkedIn or Twitter. Postings can help attract new customers, spotlight existing customers and improve your company's profile in the community.
"Don't fall into the old excuses of 'my customers don't use social media' or 'I don't have time to do it,'" says Melinda Stiefel, distribution marketing manager with Weyerhaeuser. "You may be surprised that your customers have adopted social media while you weren't looking … and that a minimal amount of time invested in social media postings can have big results for your business."
Dealers Discover Payoff from Social Media
"Social media is an important part of our advertising strategy," says Josh Bergesen, advertising coordinator for Lumber Traders Inc. "Every weekday we have a post that gets shared across Facebook and Twitter. We also use Instagram to promote our brand, our people, our products and our web page blog."
At Diamond Home Improvement, Facebook posts are done several times a week. Other companies, like Cedar Supply, Builders Alliance and Lincoln Creek Lumber rely on weekly posts to keep customers updated on store activities. Many dealers have found that designating one or two key people to handle social media postings is the easiest way to get started.
"Even beginning in a small way with weekly postings gets your company noticed on a regular basis by potential and existing customers," says Stiefel. "Dealers that are successfully growing their business know that you have to continually try new marketing strategies.
"Social media postings have become so popular that they won't go away in the future. If you haven't done so already, now is the time to jump in and gain an online presence for your company."
Know Your Audience
Understanding your customer base is important when determining which social media outlets to use. Do you sell more products overall to men or women? 2015 statistics from Pew Research Center show that Facebook overall is a top social media outlet to explore and that women invest more time in social media than men.
77% of women use Facebook versus 66% of men
44% of women use Pinterest versus 16% of men
31% of women use Instagram versus 24% of men
25% of men use Twitter versus 21% of women
26% of men use LinkedIn versus 25% of women
While Houzz wasn't measured by the Pew Research Group, this is another important social media site for our industry. Started in 2009, Houzz has seen incredible growth for industries including architecture, home improvement, interior design, decorating and landscape design. More than 40 million homeowners, home design enthusiasts and home improvement professional are involved with Houzz — an audience your business can tap into.
Tips for Posting Social Media Messages
For dealers, it's important to understand that most social media messages can be posted in advance. This means you can sit down and schedule out Facebook or Twitter posts for several weeks ahead, making it far easier than trying to remember to make postings on a regular basis.
When scheduling out your messages, consider following these suggestions from HubSpot noting the most successful times of day to schedule your messages:
Facebook:
Noon to 1pm on weekends
3pm to 4pm on Wednesdays
1pm to 4pm on Thursdays and Fridays
LinkedIn:
7:30am to 8:30am, noon, and 5pm to 6pm on Tuesday, Wednesdays and Thursdays
10am to 11am on Tuesdays
Twitter:
Noon to 3pm on Mondays through Fridays
5pm to 6pm on Wednesdays
Pinterest:
2am to 4am and evening hours daily
5pm on Fridays
8pm to 11pm on Saturdays
Instagram:
Any time day and night, Mondays through Thursdays, with the exception of 3pm to 4pm
Worried you don't know what to post or that you might not have enough content to post? Shake away that fear. Here are some top ideas for dealer postings:
Your company news — employee achievements, sales on products, company expansions, advancements and special events.
Product news — especially on new products your business offers. Here's an extra tip: contact your product suppliers and they can most likely supply you with ready-to-post social media messages.
Customer shout outs — send special thanks to both long-term and new customers for their business. You can even do a weekly customer spotlight.
Pictures — post images of your products being used at a jobsite, of your customer service team members helping customers in the store, of new display areas, of your customers visiting your store.
Finally, do some research on your customers. Determine which ones have their own social media pages and then subscribe to or "like" them. Link to your customers and suppliers when mentioning them in your social media postings. And, share your invigorated social media presence with customers by offering links on your company website, mentioning your efforts in newsletters and emails, and even adding a note to your billing statements.