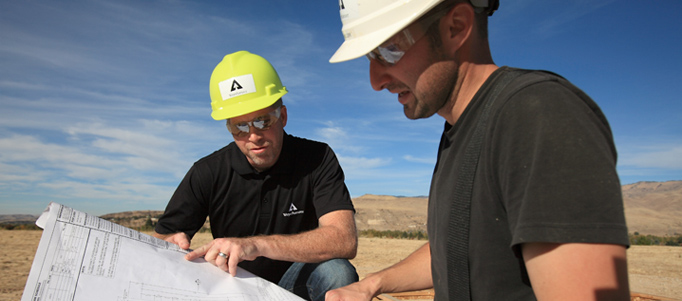 Let's face it — there are a lot of builders and remodelers in the marketplace vying for customers.
If you're a building industry professional trying to generate sales, Weyerhaeuser has some business-building tips for you.
"When you're lucky enough to meet a potential customer, how do you make a memorable impression?" asks Mike Bagley, Dealer Sales Representative with Weyerhaeuser's Albany Distribution Center. "More importantly, how do you get them to select your company and its services?
"I've been fortunate to observe the 'best practices' of builders and remodelers in the marketplace for many years. From what I've seen, the people who build their customer base consistently and grow their business are the ones who focus on customer relations. Put the customer first and you'll never go wrong."
Bagley relates that he follows the practice of "doing favors gladly," which helps you win with others.
"Most of the time your customer is just looking for a little help and guidance," says Bagley. "When you can offer that help willingly, you make a strong, favorable impression that positively impacts your reputation and your overall business."
According to Bagley, here are five quick ways to assure that your phone will ring after your first client meeting.
Tip #1 – Issue an invitation. During your first meeting, let your potential client know what projects you're currently working on — and invite them to come visit. Seeing is believing, and you want a new client to come to your job site to see the quality of your work and meet your team. (Hint: they'll also be impressed by how you treat your job site and its cleanliness.)
Tip #2 – Stop being a "salesperson" and start being a consultant. Let your potential client talk … and really listen. Ask open-ended questions to find out the most you can about their desires. Then, make strategic product recommendations that align with their needs.
Tip #3 – Talk about fast payback. Remodelers know that homeowners sometimes think that a home improvement project can wait. Break that thought pattern. For example, deteriorating old siding should not just be repainted, it needs to be replaced. Educate your client about the costs of yearly maintenance and repainting versus replacement. Talk to them about return on investment and how new siding can help add to their home's resale value.
Tip #4 – Don't sell price. Remember that the price is in the eye of the beholder. Being the cheapest service or offering the least expensive product doesn't make you look good. Sell your value and skills. Sell your experience. Sell the quality of the products you recommend. Position yourself as an expert to get the sale.
Tip #5 – Talk up your team. Make sure to convey the skills, talents and expertise of your team members and subcontractors. Educate your potential customers that proper installation of products is as important as selecting the right products. Make sure they know about punch lists and the guarantees you offer on your services.