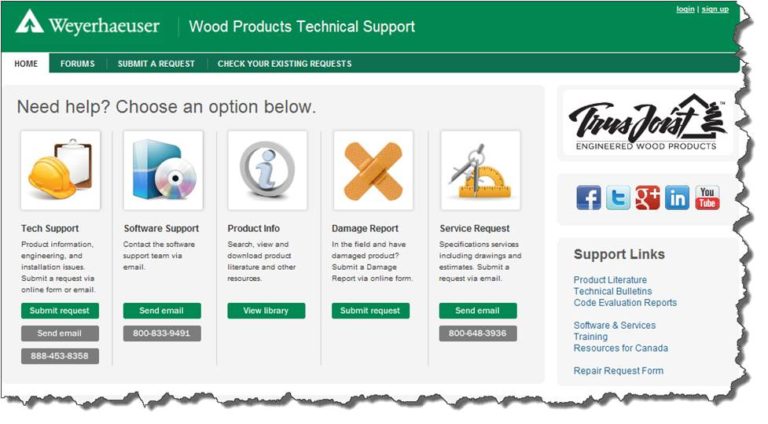 Are you having trouble finding an answer to your technical question? While you've likely noticed that our website has a lot of great information (literature, code reports, installation details, technical bulletins and software resources to name a few), sometimes you need some help that is outside of the website's scope.
In that case, or any case, our Technical Support Team is here to help. Over 20 engineers and technical assistants are located across North America and linked into a single technical support system to ensure a quick answer to your questions. You can contact us as follows:
The Technical Support website is also a great resource to find other technical information through various forum articles. Creating a user login to the Technical Support site will also allow you to view previous requests and check on the status of open technical requests.
The Technical Support team and I look forward to helping you solve your building problems.