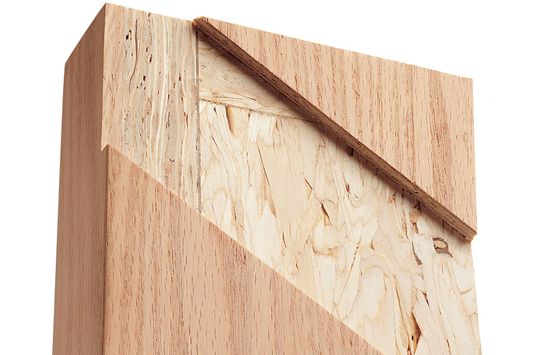 TimberStrand® LSL Core:  Stiff, Straight and Consistent
TimberStrand® laminated strand lumber (LSL) brings the strength and structural benefits to architectural wood doors and windows, providing quality that cannot be matched by shop-grade lumber traditionally used in millwork. TimberStrand® LSL is free of knots or other defects than can cause warp in traditional lumber.
Its strength and dimensional stability makes TimberStrand® LSL a superior core material for doors, windows and other millwork products.