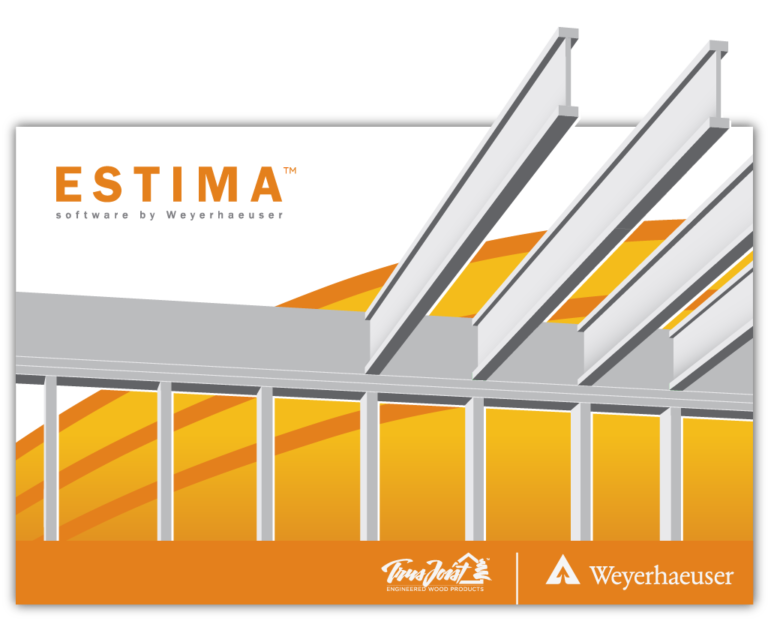 Federal Way, Wash., January 19, 2012 – Preparing take-off lists of materials and developing cost estimates from building plans has traditionally been a highly variable process. To help building material dealers improve the accuracy and thoroughness of their take-offs for structural framing products, Weyerhaeuser now offers Estima™ software and services. The new software helps dealers develop consistent and clear material estimates that can save time and money, while documenting the logic used in the take-off. With Estima software, a dealer's technical staff can set-up profiles for individual customers, separate yard locations, and other details that are automatically incorporated into estimates, to help speed the take-off process.
"Clear communication between suppliers and builders is essential for providing quality service, controlling costs, and strengthening customer loyalty," said Brent Simmons, Vice President and General Manager of Mountain Lumber Company. "Historically, the take-off process has been somewhat of a black box, but Estima software makes the rationale for product choices visible and lays a solid foundation for us to make a good bid."
"Weyerhaeuser Distribution works closely with building material dealers to help them do their jobs easier and be a valued resource to their builder customers," said Nate Jorgensen, Vice President of Distribution for Weyerhaeuser. "Getting the take-off right often makes the difference between whether a job is profitable or not for the dealer. Estima software and services provide dealers with a better way to manage material lists, and speed up the take-off process. The tools also help reduce short-load orders, saving time and money on deliveries, while improving customer satisfaction."
With 90 years of experience, Weyerhaeuser is a leader in building materials distribution, serving the residential, multi-family and light commercial construction sectors from its 30 strategically located facilities. Weyerhaeuser Distribution carries Weyerhaeuser and Trus Joist® branded structural frame products, along with a growing list of specialty building products, including siding and trim, insulation and housewrap, steel concrete reinforcing materials, plywood, OSB, cedar products and a range of customized regional product offerings. The company's experienced in-market sales and service associates provide multiple distribution services to dealers of all sizes, including just-in-time delivery, mixed material loads, training, marketing support, and design services.