Get our docs in your pocket
Are you on a job site and need to review an installation guide for Trus Joist beams, columns or headers? Are you a specifier that needs to review the limited warranties on Weyerhaeuser Edge Gold or Diamond OSB panels? There's an app for that!
The Weyerhaeuser Document Library App provides access to our full library of product literature – while on the go. Download any literature you need to properly install wood products manufactured and sold by Weyerhaeuser.
App Features
Organize documents into custom binders
Store documents and binders to your device for offline viewing
Share a link to a document or binder from the app
Syncs with your document library account online at Weyerhaeuser.com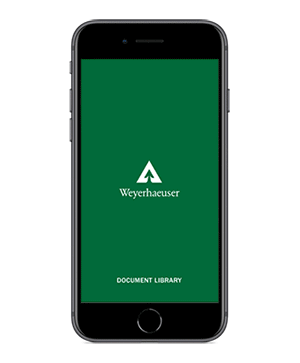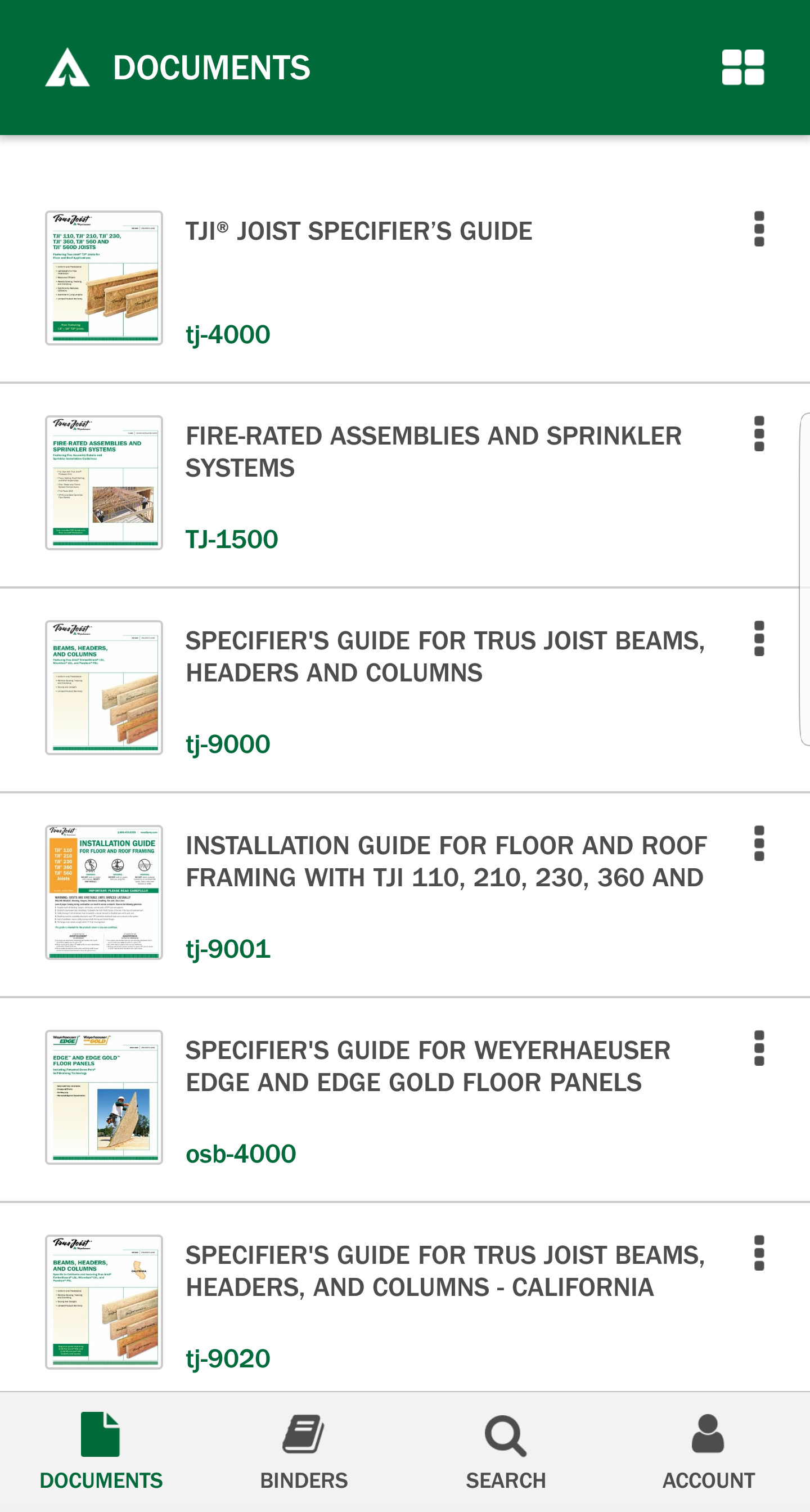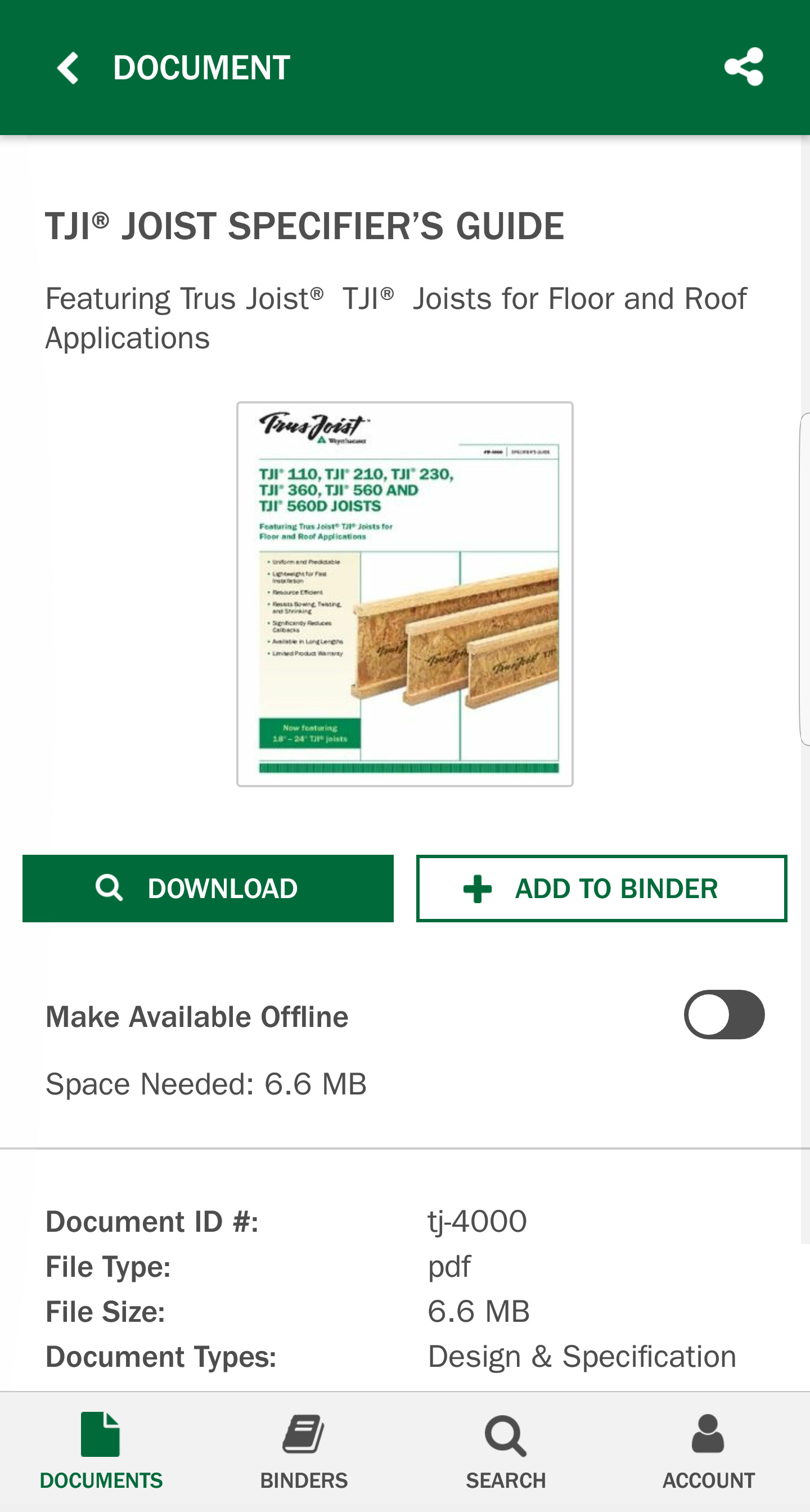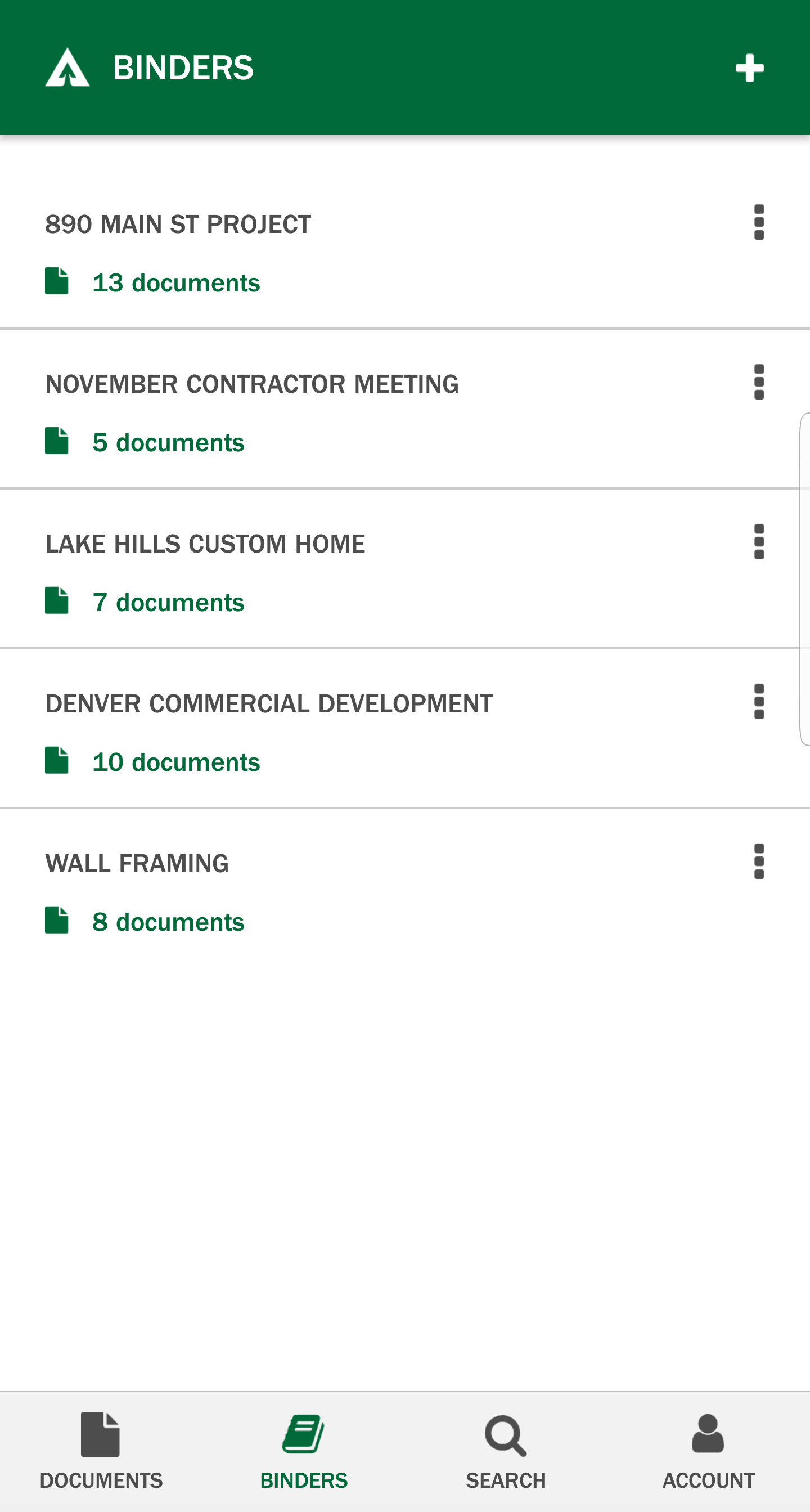 Questions about software?
Contact Software Support
800-833-9491