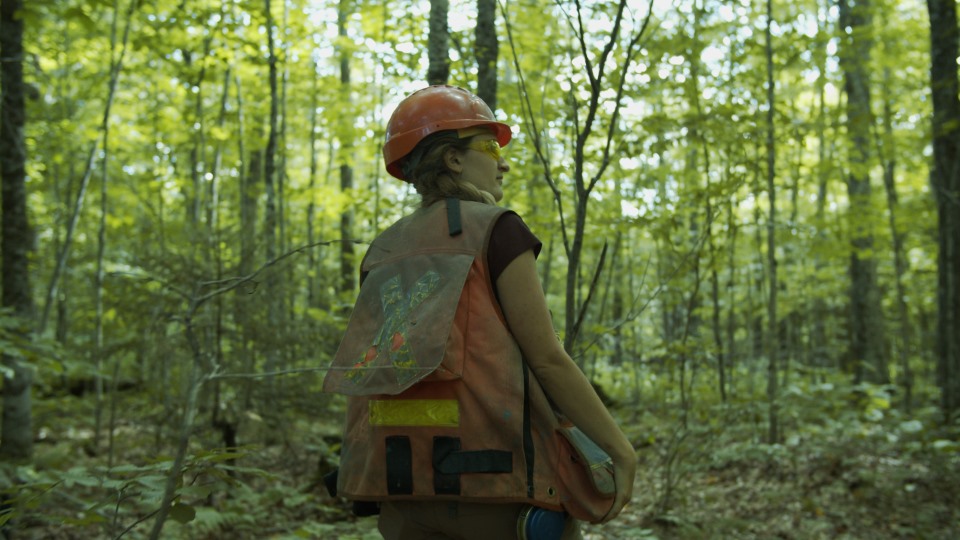 Sierra Giraud, a forester in our Northern Hardwoods region across New Hampshire, Vermont and Maine, is an ambassador of the woods.
She was recently featured in the first of four videos produced by North Country Calling, a joint effort between Northern Woodlands Magazine and the Northern Forest Center. Created to promote the local forest industry, the videos profile young professionals building forestry careers in the Northeastern U.S. Sierra was recommended for the series by an external colleague, the forester for Essex County, Vermont.
In Sierra's video profile, "Launching a Career in New Hampshire's Northern Forest," she walks us through a day in the woods and shares her passion for her work and nature.
"My favorite part of being in the woods is looking at trees and plant life, being surrounded by hardwoods and softwoods and seeing how they're tied together in the landscape and history," she says.
Sierra's love for the forest started at a young age. She learned about tree species and wildlife from her father, a forest ranger, which led her to study natural resource management at the State University of New York's College of Environmental Science and Forestry in Syracuse, New York, and then to join Weyerhaeuser three years ago.
"I always knew that I wanted to work outside in the woods," she says. "I loved the North Country Calling project — I only wish the video was a little longer!"
Watch North Country Calling's video below and check out the Northern Woodlands YouTube channel.