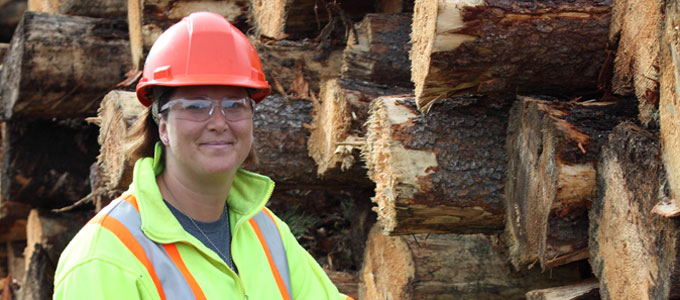 It may take years to achieve, but a stretch goal can make the difference between getting a little better or a lot better. That's certainly the case for Weyerhaeuser's Canadian Timberlands. The organization has experienced a major change in contractor safety performance over the years.
"Years ago, we used to shake our heads in disbelief at the idea of injury-free," says Rob Harder, safety and environment manager for Canadian Timberlands. "The idea just seemed so distant."
Distant? The goal is within reach. For the first time in its history, the operation has logged more than six months without a contractor recordable injury. It's gone more than two years without an employee incident.
"This is truly outstanding," says Fred Dzida, director, Canadian Timberlands. "We have some 100 full-time employees and our contractor force, which fluctuates based on seasonality, can be significantly larger — the equivalent of about 1,000 people in terms of person years."
In fact, the latest milestone came during the winter months, the busiest time of the year.
"We slow down in spring because the thawing ground can't support harvesting equipment," Dzida says. "We know from past experience that it's a time when fatigue and lack of focus become significant risks as people think about the break ahead."
To counter those risks, the operation spends considerable effort reminding contractors about the importance of recognizing fatigue, getting rest and staying focused as the busy season winds down.
"We're constantly communicating how safety requires attention every day, every hour, every minute," Harder says.
"Part of the change in our contractor safety performance was creating a trust-based relationship," Dzida says. "It used to be that we'd go into a situation looking for what was wrong, but much of safety success is reinforcing the things they do right."
As a result, contractors no longer fear audits or evaluations. In fact, they view their partnership with Weyerhaeuser — which includes safety-leadership skill development, one-on-one coaching and mentoring, and paired audits where the contractor and a Weyerhaeuser employee conduct the same audit— as an opportunity for growth and improvement.
"We've learned over the years that relationships matter," Harder says. "A simple thank-you can go a long way."