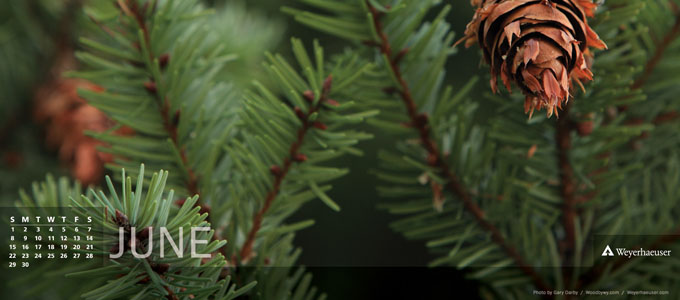 Each month in 2014, we are providing our blog readers with a new computer background featuring photos from Weyerhaeuser locations throughout the country. In this month's image we're perched like a bird in the pine trees. You can almost feel the warm breeze pushing the forest's scent through the branches, can't you? Check this blog again next month for July's image.
[alert-info]
Click here to view and save this month's calendar. (1920×1080)
[/alert-info]
Pro tips:
If using Internet Explorer, right click on the image and select "Set as background."
Other users, right click and save the image. Remember where you saved it.
Right click on your desktop and select "Properties" or "Personalize" to access your background settings.
Be sure to select "Fit" or "Stretch" in your background preferences if you can't see the whole thing.