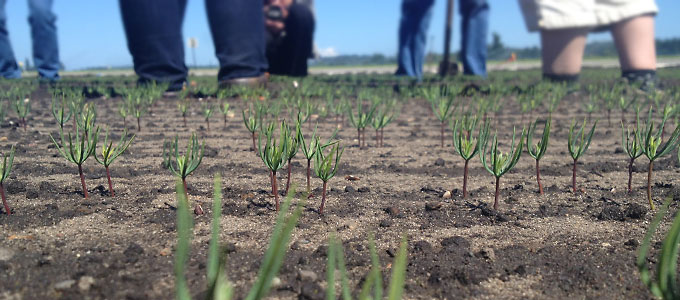 Last week, the Wood Products Marketing Communications team had the rare and exciting opportunity to tour the Elma forest area and the Mima Seedling Nursery. It was great to get out of the office and explore where it all begins. We saw the progression of a tree from its beginning as a small seedling to becoming part of a towering and productive forest. Take a look at just a few of the amazing pictures taken by the team.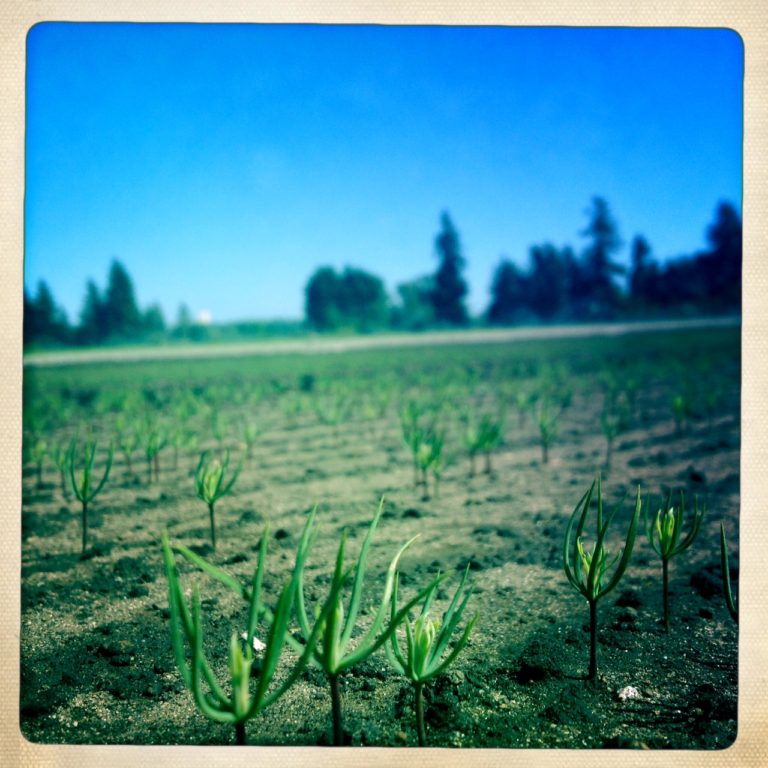 Above: Every tree has to start somewhere! These tiny seedlings are only a month old. In several years they'll be part of a beautiful landscape.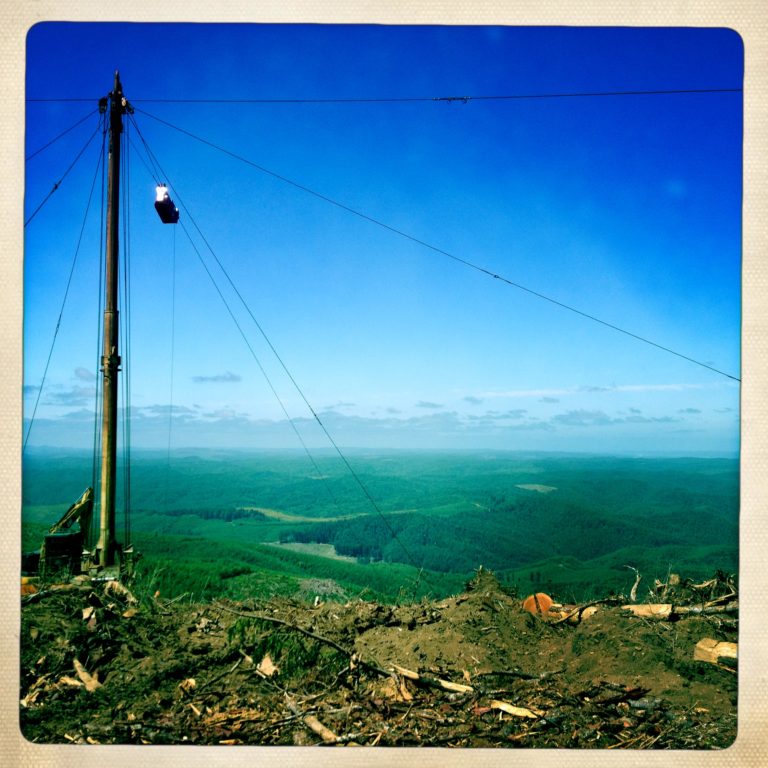 Above: This carriage runs on a cable and speeds cut logs up the hills of our forests. The logs are manually tied to a cable dropped from the carriage and quickly whisked up the hill to a waiting truck. Although this area has recently been harvested, it won't stay tree-less for long. Within a year, the land will be ready for new trees to be planted and the cycle will begin again!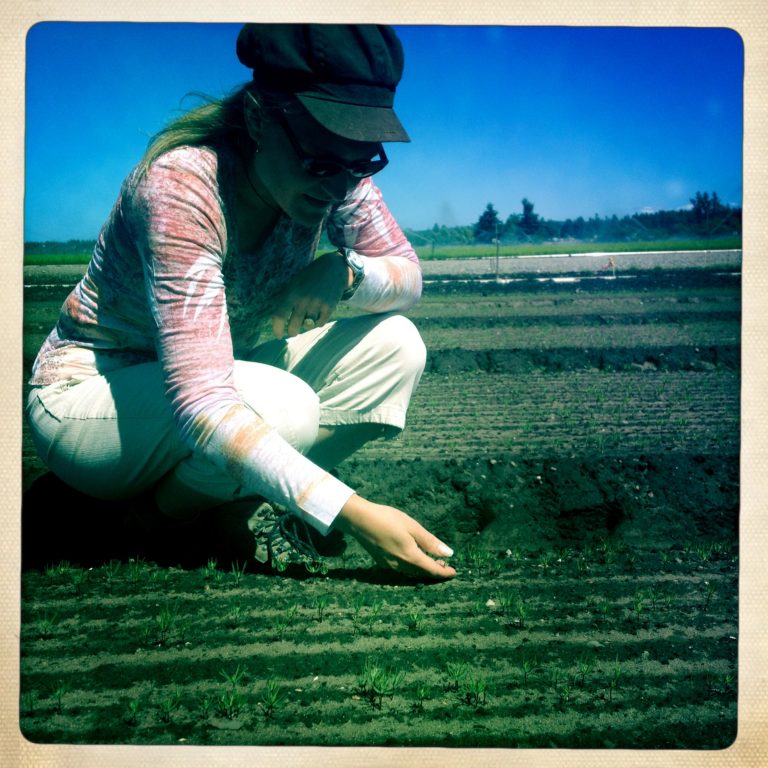 Above: OSB Marketing Manager Cornelia Sprung takes a closer look at the small seedlings and rich soil.
Understanding the lifecycle of our trees allows us to better appreciate not only their strength and integrity, but the people who grow them as well. The entire Wood Products Marketing Communications team would like to thank our wonderful tour guides: Wendy Lubinus, Bob Woodcock, Bob Smith, Joan Hodgin, and Thomas Stevens. In addition to their commitment to sustainable forestry, we were incredibly impressed with the hard work, safety and efficiency of the individuals who work in our forests and nurseries everyday.