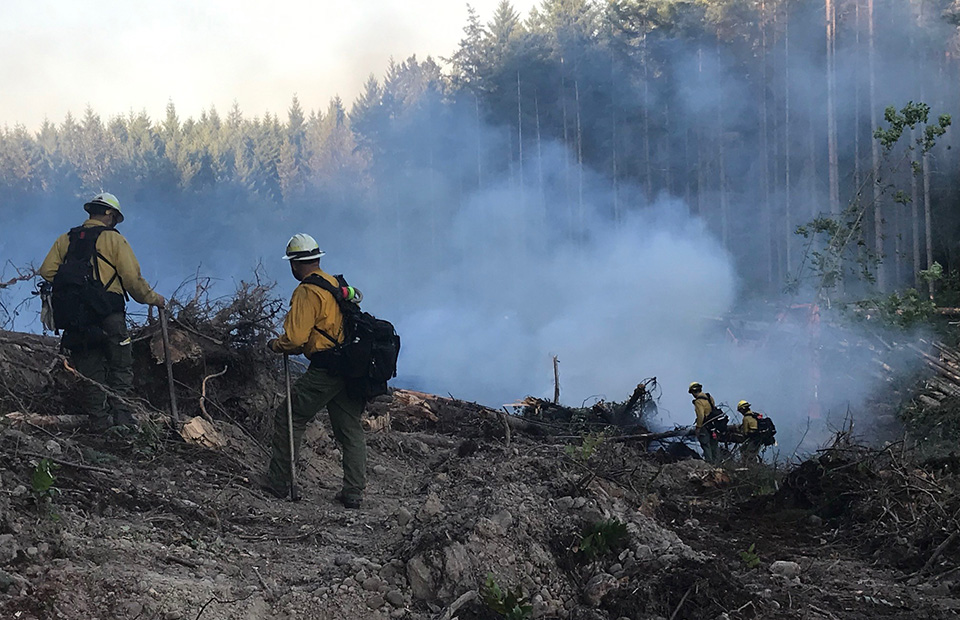 This May, as we prepare for another wildfire season across the Pacific Northwest (including B.C.), we are launching a new partnership with Firefighter Behavioral Health Alliance to help raise awareness and provide support and mental health resources for wildland firefighters. Coinciding with National Mental Health Awareness Month and Wildfire Awareness Month, the Fighting Fires Together campaign will highlight the firefighters who risk their lives to protect our forests and communities — including our own employees and contractors — and the mental toll this duty can take on them and their families.
"Protecting our forests and communities from wildfire is a responsibility we all share, and we truly appreciate all those who work the front lines limiting the impacts of wildfire," says Bill Frings, vice president of Western Timberlands. "We are proud to help build awareness and ensure wildland firefighters have access to mental health resources and the support they need to carry out this challenging work."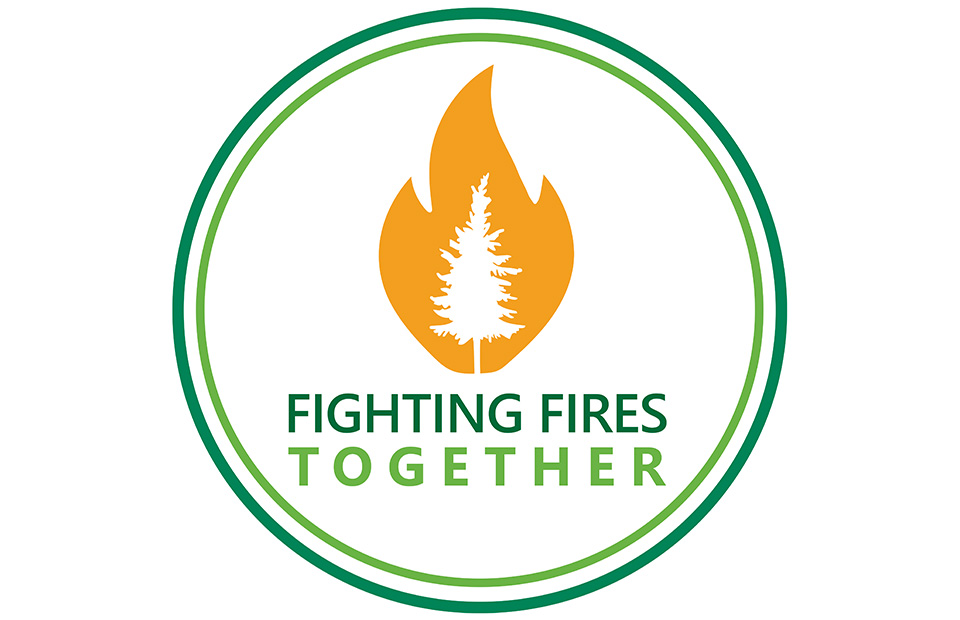 As part of the campaign, we worked with FBHA to create an online resource hub that includes content specially designed for wildland firefighters, including mental health tips, educational articles and contacts for support groups and counselors located in the Pacific Northwest. This partnership serves as an extension of FBHA's mission, which is to collaborate, develop and implement behavioral health awareness, prevention, intervention and post-crisis strategies to provide firefighters with an easily accessible and confidential source of information.
"The mental and behavioral health of our wildland firefighters is a vital issue, and this partnership is helping fulfill an important need for culturally competent resources for our firefighters," says Jeff Dill, founder of Firefighters Behavioral Health Alliance. "FBHA has confirmed the suicide of more than 50 wildland firefighters, and we believe this only accounts for approximately 65 percent of reporting on these tragic losses."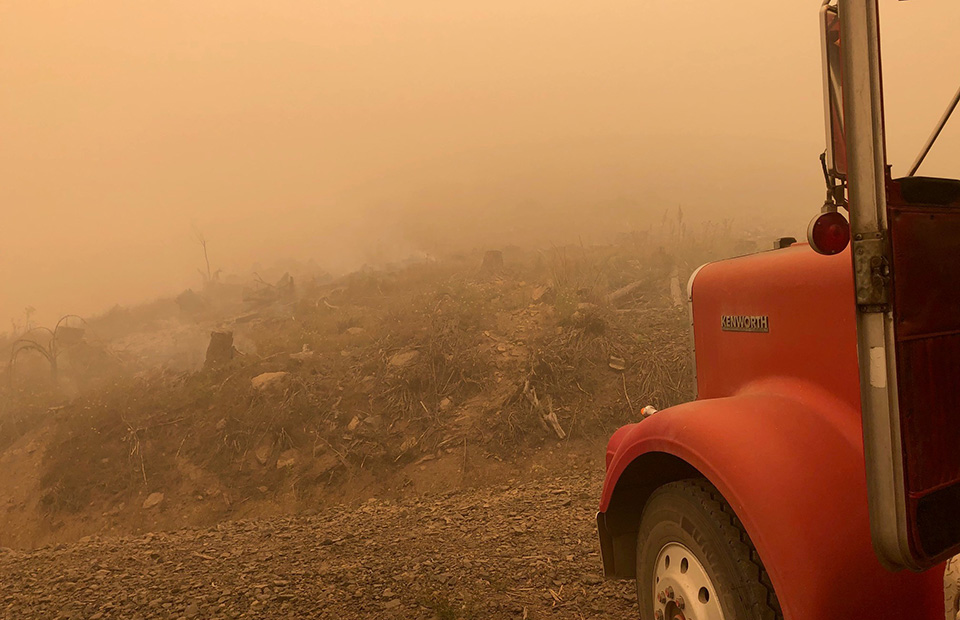 An estimated 8,000 people responded to wildfires in the Pacific Northwest in 2021.
Adding to the stress of this physically and emotionally demanding work is the fact that wildfires often occur within our operating communities, where our employees live and work. "Because much of the work happens in small communities, there's a connection," says Cory Yurkowski, operations superintendent with our Timberlands team in Princeton, British Columbia. "You know the families and children living in these communities, and that makes the work much more tangible — and raises the stakes."
Jessica Dally, a professional development forester in Oregon, previously worked as a seasonal wildland fighter before joining Weyerhaeuser. "Firefighting is this up and down roller coaster of brain chemistry — dopamine, adrenaline and cortisol," she says. "But after the action, we can feel deflated and empty and aimless. Depression and mental health issues are the most impactful when we're laid off for the season. Coupled with the dark, cold winter months, many of us can feel as though we've lost our purpose when the thrilling season of fighting fire with our close-knit crew ends abruptly."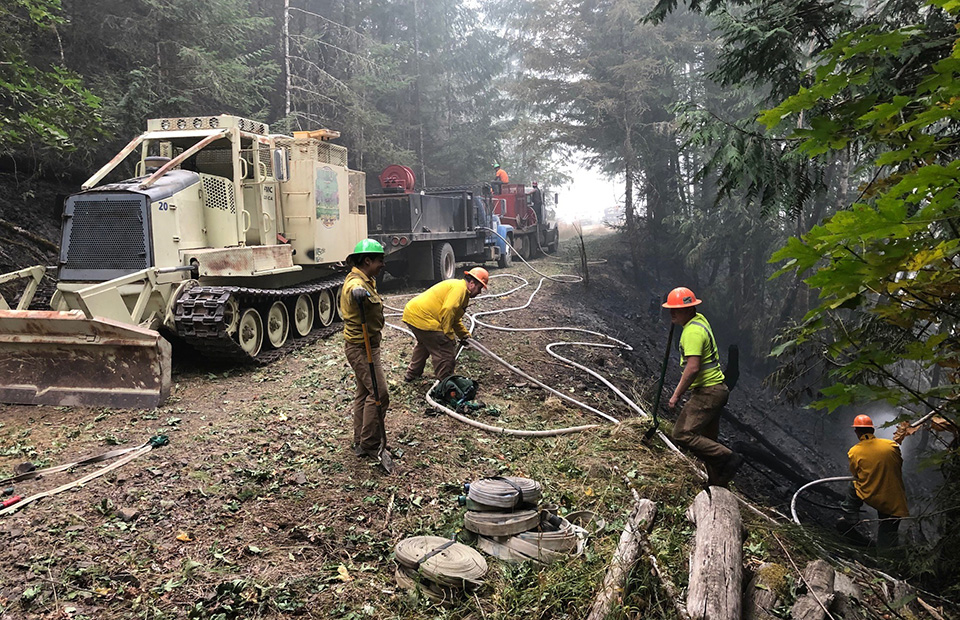 Fire crews work to get ahead of the 2020 wildfires in Oregon.
Part of the Fighting Fires Together campaign involves raising awareness about the stigma associated with seeking out mental health services. The resource hub provides a simple, confidential way to access mental health tips and resources, including occupationally aware counselors located in Oregon, Washington and British Columbia.
"In my experience, the most important thing for anyone responding to an emergency situation is to take the time to care for yourself as soon as possible," says Nate Meehan, forest engineering specialist, who fought the 2020 Holiday Farm fire in Oregon near his workplace on our Springfield tree farm. "Talk about your feelings with a professional or other responders, and recognize the positive things accomplished along with the things that didn't happen the way you would have liked. Hiding or burying your feelings isn't helpful to you or anyone else."