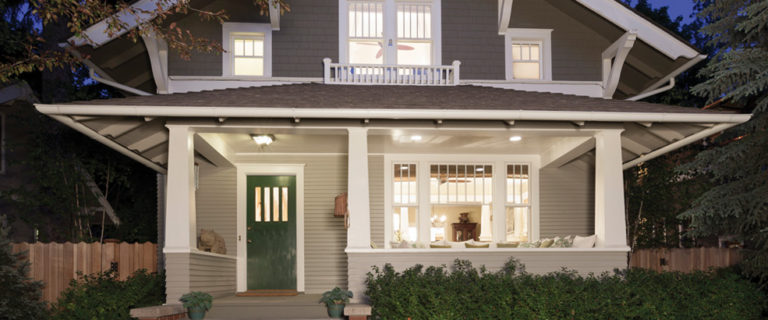 Weyerhaeuser Distribution's Atlanta and Charlotte, N.C., locations are now offering Gossen® millwork and decking products. Crafted from 100% cellular PVC, the products provide attractive, durable and low-maintenance options for eye-catching home exteriors. Manufactured with deep UV protection, Gossen's new 30-year warranty provides protection against fade and stain.
The Atlanta distribution center will offer:
[cat-list]
[li]PURE™ | ECO Exterior PVC Millwork: This extruded cellular PVC millwork will not split, crack or rot; has superior UV protection; and features a uniform matte finish ready for painting or to be left as is. Among Weyerhaeuser's offerings are base cap, bed mould, brick mould, crown, drip cap, rake mould, back band casing, sill nose, sill and garage weatherstrip. In addition, other profiles are available by special order.[/li]
[li]Trailways Decking: Premium solid-core cellular PVC decking at an affordable price. The low-maintenance deck boards are dual-extruded, so the cap and core create a true bond that won't delaminate. The decking will not mold, mildew, rot, crack, warp or splinter.[/li]
[li]Trailways | SV Decking: Trailways Special Variegated offers the same solid-core cellular PVC construction as traditional Trailways, along with a classic color selection with contrasting woodgrain accents.[/li]
[li]Trailways Tongue & Groove Porch Board: The traditional 3-1/2" old-world style but made from technologically advanced solid-core cellular PVC. The completely weatherable board can be used for covered porches or in full sun; high levels of UV inhibitors and durable pigments allow for incredible color retention. The board is easy to install with no pre-drilling required.[/li]
[/cat-list]
The Charlotte distribution center will offer:
[cat-list]
[li]Trailways Decking[/li]
[li]Trailways Tongue & Groove Porch Board[/li]
[li]PURE™ Exterior PVC Millwork: Uniform matte finish on all PURE™ mouldings offers an easy, beautiful finishing solution to be admired for years to come. The superior UV protection provides long-lasting performance; plus the millwork won't split, crack or rot.[/li]
[li]Passport decking: Solid-core cellular PVC decking with the rich, multi-shaded woodgrain of tropical hardwood.[/li]
"Gossen's cellular PVC products offer an ideal combination of quality and beauty," said David Helmers, vice president of Weyerhaeuser Distribution. "As builders seek to differentiate their homes, dealers have even more options to help them boost curb appeal and add value."
[/cat-list]

"We are excited about our new relationship with the Weyerhaeuser distribution centers," states Frank Butterfield, vice president of sales and marketing, Gossen Corporation. "Our facilities will provide a strategic fit in growing our brand presence in the markets Weyerhaeuser Atlanta and Charlotte service areas."
Looking to get your hands on this new product? Jump over to Weyerhaeuser Distirubtion and contact us for more info. Go here for Atlanta or here for North Carolina.