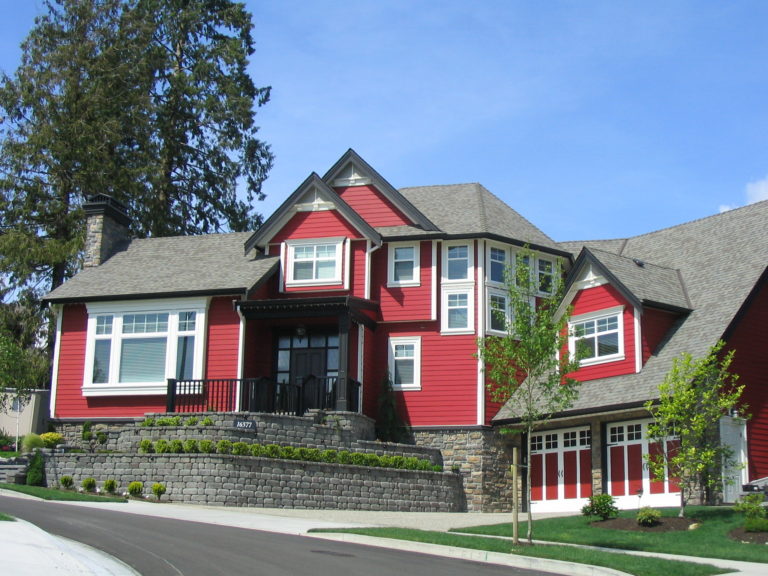 Weyerhaeuser Distribution's Denver location now offers the full lineup of Woodtone RealWoodTM exterior building products, including RealTrim PlusTM, RealSoffitTM, RealCornerTM and RealPostTM, as well as the Rustic SeriesTM coating program.
Weyerhaeuser will be the exclusive distributor of RealWood in the Colorado market beginning Sept. 18. "This distribution partnership is in alignment with Woodtone's core strategy of focusing efforts with builders, architects and installers in order to drive additional value-added growth products through the building products channel," said Mike Pidlisecky, vice president of sales and marketing for Woodtone. "As a full-service distributor, Weyerhaeuser will be a great sales, support and marketing addition to the Colorado market."
Crafted with tight-grained, hand-selected wood from sustainable forests, RealWood exterior finishing products offer natural beauty and proven long-term performance. Weyerhaeuser Distribution's offerings comprise:
• RealTrim Plus: Suitable for a range of exterior applications, including window and door trim, fascia boards, bellybands, and columns and post wraps, RealTrim Plus offers unmatched beauty, value and durability. The product, pictured above, comes primed with an enhanced ultra-low-VOC Hybrid Alkyd Emulsion primer and carries a 15-year substrate warranty.
• RealSoffit: A natural wood ceiling to enhance any interior or exterior space, and manufactured with appearance-grade SPF in 1×4 or 1×6 tongue-and-groove V-joint boards. Six pre-finished colors are available. End matching prevents waste and speeds installation.
• RealPost: The callback-eliminator, RealPost is manufactured from premium selected Western SPF that has been finger-jointed, edge-laminated and pressed, and is warranted against warping, twisting and joint separation. Structurally certified, the product eliminates the need for post-wrapping. It installs quickly with standard mounting brackets and carries a 15-year manufacturing warranty.
• RealCorner: A one-piece, finger-jointed and edge-laminated structure, this unique product resists twisting, warping and cracking to eliminate the typical maintenance and unsightly separation associated with site-built corners. RealCorner is coated on all six sides with HAE primer and is available prefinished with a ColorGuard coating system.
• Rustic Series: Weyerhaeuser Distribution will offer Woodtone's Rustic Series prefinishing program for fiber cement and engineered wood siding and trim products. This two-tone factory-applied coating provides the natural beauty of wood in 18 designer colors along with a 15-year warranty.
"Woodtone has set the bar for exterior building product innovation and programs, and we look forward to supporting the company's team in the Colorado market as part of our strategic initiatives for 2015," said Ross Theilen, area general manager for Weyerhaeuser Distribution. "For our dealer customers, the RealWood line brings an extensive array of beautiful, reliable accent options to enhance the exteriors of customers' homes, boost curb appeal, and reduce waste and installation time. We're confident they will be as impressed with the products as we are."
For more information on Woodtone, click here. For more information about Weyerhaeuser Distribution, click here.