Community Investment
Citizenship is a core value
We're deeply connected to the communities where we operate and have a long history of doing our part to help them thrive. We made our first charitable donation in 1903 and have provided more than $239 million in grants through our formal giving program, established in 1948. In both rural and urban settings, we support hundreds of important organizations and programs in the communities where we operate with money, time, skills and resources.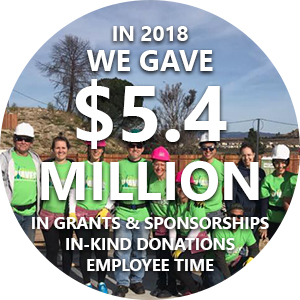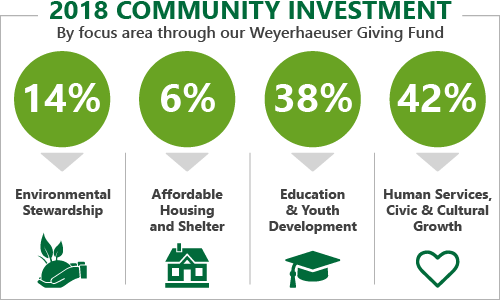 HOW WE INVEST
In 2018, we invested $5.4 million in our communities through four main channels:
Giving Fund
The majority of our philanthropy is directed through our Giving Fund, which:
Makes cash contributions to community organizations through local grants.
Supports disaster-relief funding.
Business Support
Our business and corporate headquarters locations:
Provide direct support to our communities through charitable and in-kind donations.
Donate seedlings for educational purposes (headquarters region only).
Employee Volunteerism
We support our employees' efforts to volunteer for causes they care about through:
Research and Partnerships
We invest in research and partner with organizations to foster scientific collaboration that will:
Improve best management practices.
Bolster innovation in our industry.
YOU MAY ALSO BE INTERESTED IN: