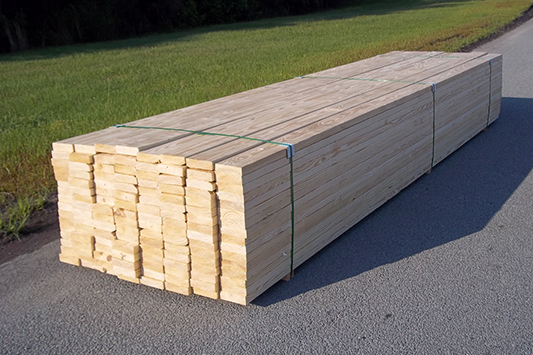 Needing a clear-grade product for high visibility applications?  Our 3-face Clear Lumber is produced using precise autograding, and is milled from sustainably-managed Weyerhaeuser pruned-tree forests grown throughout the U.S. South. This product is ideally suited for appearance decking and handrails, as well as industrial applications requiring clear fiber. 
For mill-direct, truckload or rail car sales inquiries in the U.S. South: 1-800-321-4319
Interested in Weyerhaeuser lumber?