Certification
We can tell you our forests are managed sustainably and our wood products are made from sustainable sources, but it's important for us to back up our claim. Our commitment to sustainable forest management is demonstrated through forest certification, fiber-sourcing certification and chain-of-custody certification.
ENCOURAGING CERTIFICATION
Today, only 11 percent of the world's forests are certified, with the vast majority in the Northern Hemisphere. Internationally recognized certification standards provide customers and stakeholders with an objective, third-party determination of whether or not companies are implementing sustainable business practices and making products that come from legal and well-managed sources. We support the use of these standards and the use of independent, third-party audits to verify compliance.
We are the first to admit that forest certification can get complicated, quickly. In the United States and Canada, where we operate, there are multiple forest certification programs in use.
The Sustainable Forestry Initiative® program is an independent, non-profit organization dedicated to promoting sustainable forest management. It oversees the standards for the largest forests certification program in North America, with more than 285 million acres certified. We are a strong supporter of SFI and believe it is a consistent, science-based standard that allows us to offer a reliable supply of quality, responsibly-sourced products at competitive prices. One hundred percent of our timberlands are certified to the SFI® 2015-2019 Forest Management standard and our entire wood supply chain is certified to the SFI® 2015-2019 Fiber Sourcing standard. We verify our commitment to these standards through third-party audits.
The American Tree Farm System is the oldest and largest certification system for small, private landowners in the United States. Family forest landowners own nearly one-third of U.S. forestlands and are a critical link in the wood fiber supply chain. We are committed to supporting these landowners and encouraging more landowners to join the program.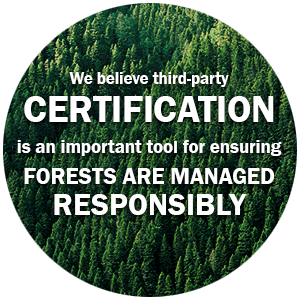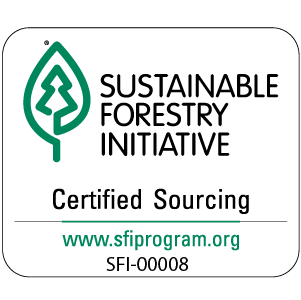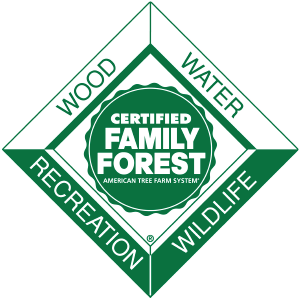 The Programme for the Endorsement of Forest Certification is a global umbrella organization that evaluates and recognizes forest certification systems demonstrating compliance with PEFC principles. With more than 770 million acres of certified forests, PEFC endorses nearly 39 sustainable forest management standards worldwide.
Forest Stewardship Council International™ sets national and regional standards for multiple independent certifiers throughout the world. FSCTM International has approximately 470 million certified acres worldwide, with 35 million acres in the United States. FSC International recognizes other FSC standards but is not recognized by PEFC.
We believe having multiple certification systems is advantageous because:
It encourages greater use of responsible forest management worldwide, across all types of forest ownerships.
Different programs accommodate different situations, resources and needs of different forest managers (e.g., government, industrial, family).
Manufacturers and their customers have greater flexibility in meeting consumer demands.
Competition encourages all programs to continually improve over time.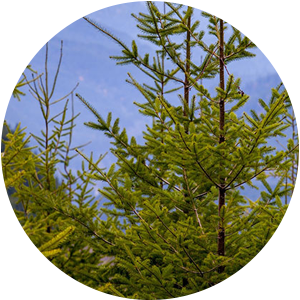 LIVING OUR VALUES
Under the lens
Long before auditors arrive, our foresters work day in and day out to ensure our practices meet the requirements of the Sustainable Forestry Initiative® Forest Management Standard.
Established in 1994, SFI is an independent nonprofit that runs the world's largest forest certification program. All our timberlands are certified to the SFI standard, which affirms we operate sustainably and are responsible stewards of our forests.
Our compliance with the SFI standard is also a cornerstone of our relationships with many government and environmental organizations.
To verify we're in compliance with the standard, third-party audits are conducted annually using a statistical sampling of our timberlands. The audits are performed by independent, accredited certification organizations.
These external audits are supplemented by our own internal audits, which provide a great opportunity for our teams to find ways to improve and continue to ensure we're responsible stewards of the environment.
Choose a site in Canada to view its certificates
Choose a site in Northern United States to view its certificates
Choose a site in Southern United States to view its certificates
Choose a site in Western United States to view its certificates
YOU MAY ALSO BE INTERESTED IN: