Help your imagination go further
Eliminate unnecessary, view-obstructing columns with our FREE Parallam Plus PSL Deck Beam Sizer app.
To help deck builders, advanced do-it-yourselfers and building material dealers design strong, stable and safe decks, we developed the Parallam® Plus Deck Beam Sizer app for mobile devices. In the field or in the office, in 60 seconds or less, the app provides an easy way to determine the correct Parallam Plus PSL beam for a deck.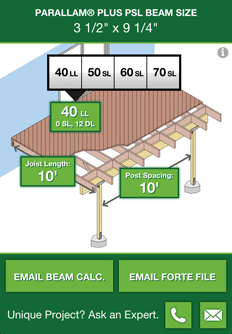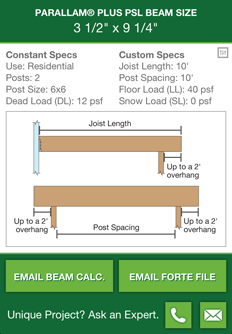 Questions about software?
Contact Software Support
800-833-9491
Using our software and need training?
Build your success with