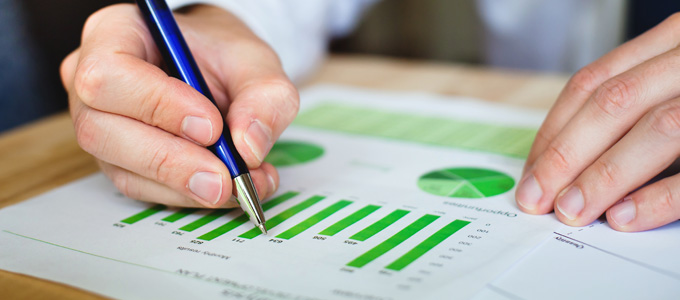 The grind of daily operations can make it hard to stay focused on strategically growing your business. It's daunting to continually look for ways to improve efficiencies in inventory management and ordering systems and to keep up with the latest software tools. Not the case for Weyerhaeuser enabled dealers.
As part of the Weyerhaeuser product offering, Bertha Villalobos and I serve as technical advisors dedicated to helping Connections Dealers improve their business. We do this by providing a data-driven perspective to the process of buying, managing and selling Weyerhaeuser products. We learn each dealer's unique needs and then provide thoughtful, collaborative solutions.
So, what does this look like for you:
1. We begin with a LEAN analysis of engineered wood product inventory management. In this step, we will evaluate the best way to set up your yard, stage product and process inventory. We'll help you analyze what's in your yard, what products need to be ordered and how you can best process jobs from existing inventory.
2. Through our LEAN analysis, we'll work with your team to collaboratively learn what is and isn't working, identify the barriers or constraints and consider what changes could positively affect your company's profits.
3. We'll help you find the right solution for your operation. This will encompass the full spectrum of your ELP business from the evaluation of quotes and design services to yard re-organization and better order processing.
A couple examples of our work:
Annandale Millwork and Allied Systems in Winchester, VA teamed up with Weyerhaeuser to identify operational enhancements that could lead to capacity and labor improvements. Together, we inspected existing processes and used production data points to better understand areas that could be improved. Using this fact-based approach, we were able to identify and implement changes that yielded as much as 33% in productivity improvement.
We worked with Alpine Lumber in Denver, CO to conduct an operational LEAN event and data analysis using our Stellar software. Their goal was to gain more capacity with their existing system. They achieved this goal within four months.
As Technology Advisors, Bertha and I offer expertise and experience to help dealers grow their business and overcome business challenges. Call today to get started: 800-833-9491.