Dash, left, participated in a department-wide ropes course in 2018 to build team trust and connection. 'I've gotten a lot of support from both our Finance department and the IT department,' Dash says. 'We've had some great meetings with leadership on both sides, discussing how to enhance our employees' day-to-day lives and make sure they're able to work on things that add value, rather than mundane tasks that aren't very exciting. That's a big boost to their job satisfaction.'
What if many of your repetitive daily tasks could be taken off your hands, freeing you up to do more creative and engaging work? That's the goal of Robotic Process Automation, an exciting new development that could change your job as you know it.
Dash Sklenar, RPA team manager, is driving this innovation forward in select areas of the company with an eye toward expansion in the near future. RPA has the potential to streamline workflows, boost productivity and encourage more innovative thinking.
For his work with this promising technology, Dash was one of five recipients of the 2022 Innovator of the Year Award. Launched in 2021, this annual award recognizes and celebrates employees who are driving improvements and fueling operational excellence through their ideas, actions and the innovative environment they help create on their teams.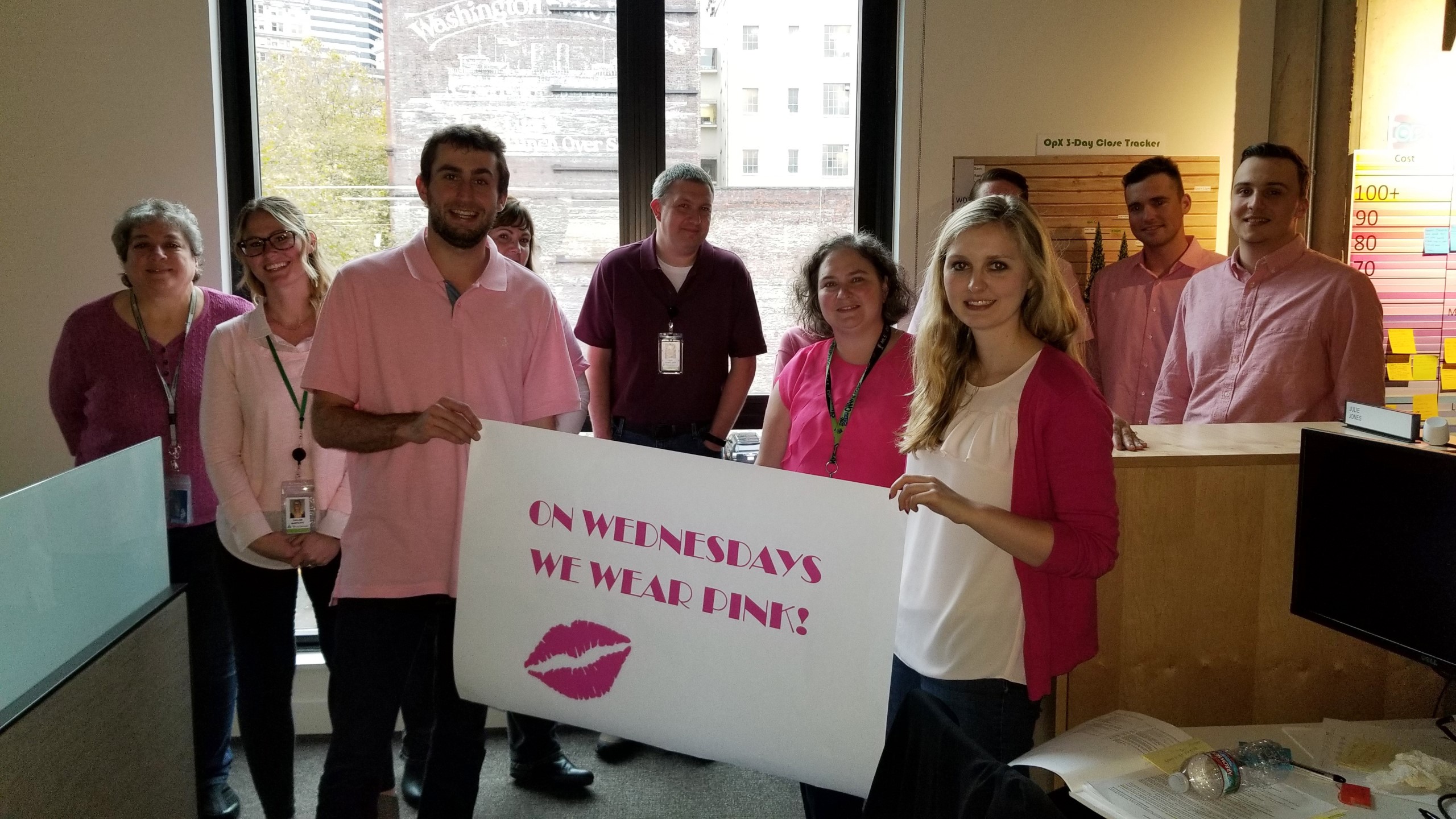 Also in 2018, the Wood Products accounting team dressed up as 'mean girls' from the movie of the same name for Halloween.
HIGHER ACCURACY + HAPPIER EMPLOYEES = WINNING
Despite the 'robotic' in Robotic Process Automation, no physical robots are involved. RPA is actually a software technology that builds, deploys and manages software 'robots,' or bots, to perform tasks within digital systems and software. It's capable of identifying and extracting data, performing keystrokes, navigating systems and completing other actions typically carried out by people — but faster, and more accurately.
Dash started working with RPA in 2019 when he was an accountant. He volunteered to help evaluate the innovation, testing software from two vendors on routine business tasks.
"People are our greatest assets, and we want to make the most of what they're able to contribute," Dash says. "If we can take repetitive tasks off their plates, that frees them up to do work that's a lot more fun and satisfying. I was excited to explore how this automation technology could benefit different businesses and departments within the company."
The first RPA software rolled out just as the pandemic began in early 2020. That meant Dash and his RPA team members Monique Heller, Walter Xu and Guneet Bawa had to figure out how to start using it remotely, instead of in person at the office.
"It was a challenge, but we had a lot of support from our Finance and IT departments as well as the vendors' support teams," Dash says. "We went through a training process, and then we were ready to help others learn."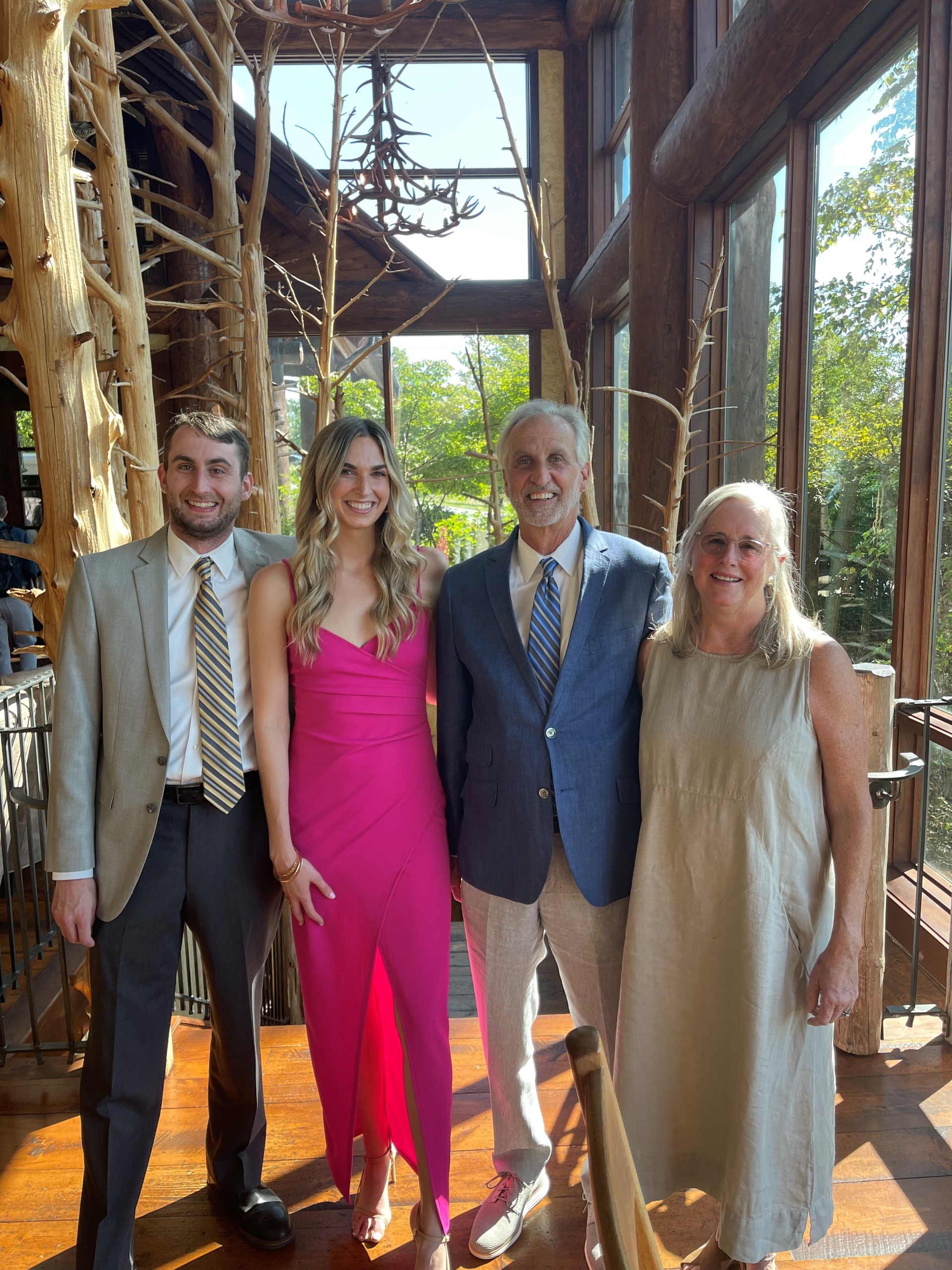 Dash with his parents, David and Kathleen, and sister Emmalie at a cousin's wedding this past fall in Branson, Missouri.
FREEDOM FROM TEDIOUS TASKS
Dash and his team identified tasks within the Finance organization that would be easy to test deployment of the first automation bots. The value of the software was immediately apparent.
"When set up properly, the bot doesn't make mistakes, it doesn't get tired, and it always cuts and pastes data into the right space," Dash says.
There were a few hiccups with older applications that aren't as well supported by UiPath. Dash and his team got creative to figure out their own best practices for automation on a case-by-case basis.
After the initial tests, Dash led the creation of a 'Center of Excellence' plan to integrate robotic automation into other operational departments. The team settled on software from UiPath and began holding virtual workshops on Microsoft Teams.
As of late 2022, Timberlands Finance, Softwood Lumber Finance and Wood Products Supply Chain teams have participated in these learning sessions. Dash and his team take them through the basics of RPA, demonstrate how it's used, then start brainstorming how it could be applied to each department.
"People get so excited," Dash says. "A lot of them have tasks they don't love, like manually moving data from one application to another. Automating those tasks lets them focus on projects and ideas that have a bigger impact."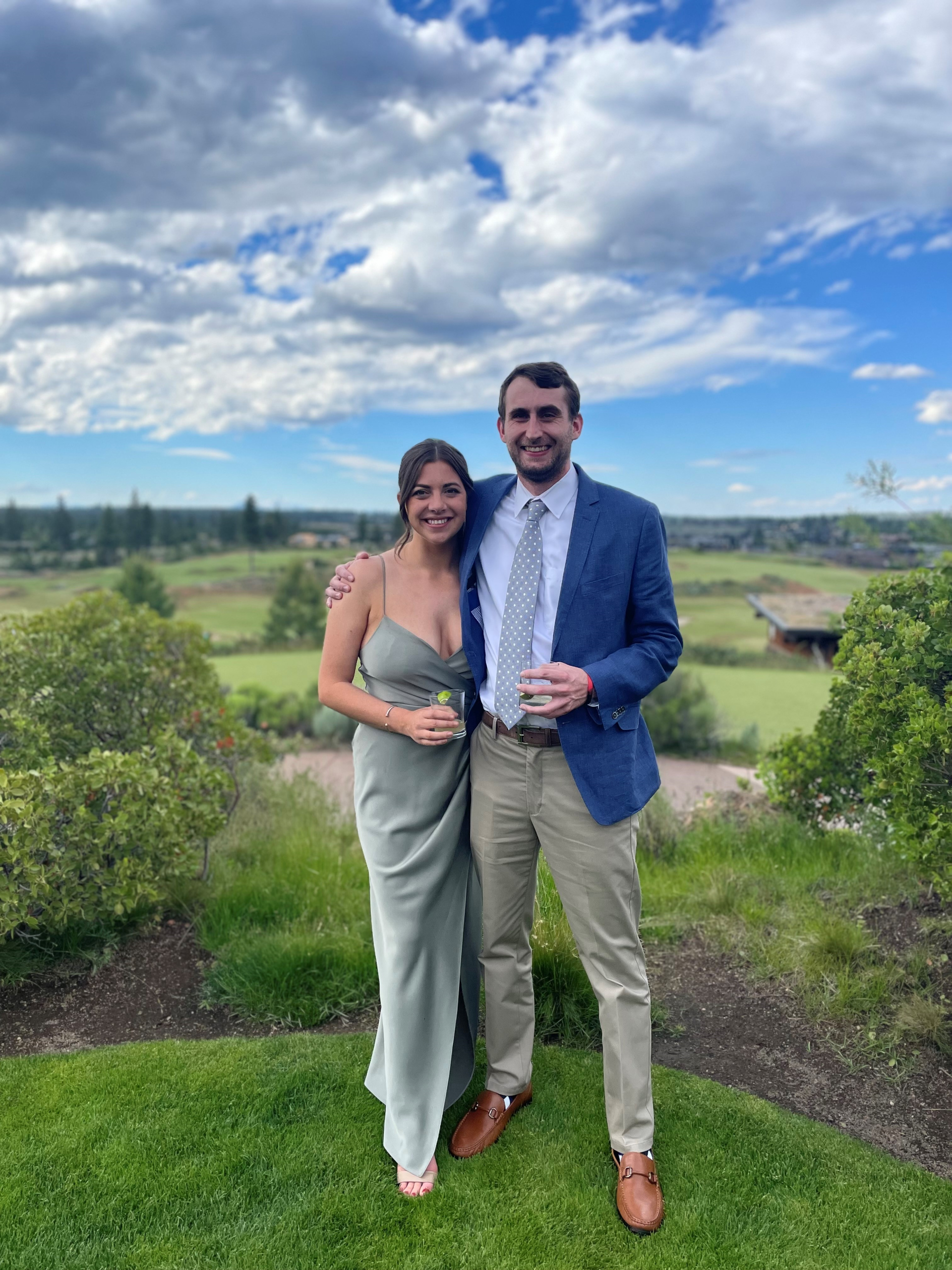 Dash and his girlfriend Abby at their friend's wedding in Bend, Oregon, this past summer.
TRANSFORMATIVE TECH READY TO SCALE UP
RPA software has made workdays a lot easier for Kan Huang, an IT analyst with our Business Intelligence services based at our Seattle Headquarters. Kan had developed an application that transmits data from a vendor, but he had to run it locally on his computer for it to work.
"We worked with Kan to package up his application for RPA and put it on one of our virtual machines," Dash says. "Now, instead of Kan logging in at 4 a.m. and keeping his computer going, the robot runs his application for him."
RPA is still in early stages, but it has a lot of potential to grow. The team had successfully automated about 9,500 hours by the second quarter of 2022 and was on track to automate about 12,000 hours by year-end.
"Some innovations happen fairly quickly and solve immediate problems, but many require patience and perseverance to achieve results over time," says Brian Chaney, vice president of Engineered Wood Products and Innovation. "Dash has embodied those qualities in his relentless work around process automation. This will be a long-term focus area for our company, and I'm really excited to see how it evolves in the coming years."