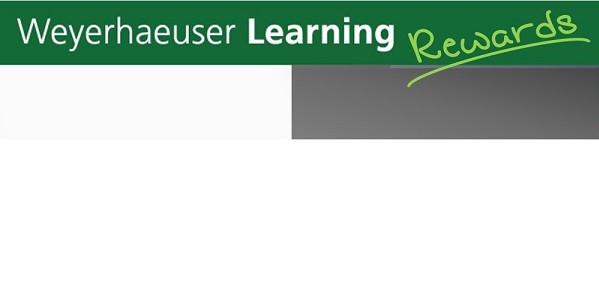 Building relevant knowledge is always a benefit of hard work when it comes to any training. However, getting something back never hurts either! In Q4 of 2013, the Weyerhaeuser Software Support and Training team will be piloting its Weyerhaeuser Learning Rewards concept. Weyerhaeuser Learning Rewards is a program aimed at giving back to students who pursue continued education in conjunction with the Weyerhaeuser Learning management system.
Weyerhaeuser Learning Rewards will first be targeted towards users of Javelin, structural design software. From now until the end of the year, Javelin users will have opportunities to grow their product & software skills with instructor-led training sessions, webinars, or online modules. Participation in these activities will gain educational units which will be redeemable for reward gifts at the end of the year.
The reward gifts earned by each student will vary depending on their own individual level of involvement with Weyerhaeuser Learning.
We are committed to providing our software users with the best opportunities for them to learn and grow their skills. The Weyerhaeuser Learning Rewards program is our chance to let them know we appreciate their hard work and development.

For more on Weyerhaeuser Learning Rewards, please visit:
http://www.woodbywy.com/learning-rewards/
For more on Weyerhaeuser Learning, please visit: