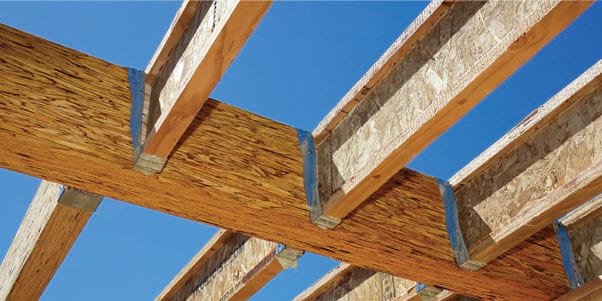 With growing interest in the use of wood products in construction, Weyerhaeuser has been encouraging greater recognition of the environmental and economic benefits of substituting lumber for energy-intensive building materials such as cement and steel, which account for nearly 10 percent of human-made greenhouse gas emissions. That's why we recently partnered with MIT's Joint Program on the Science and Policy of Global Change on a new study published in December 2019 in the journal Energy Economics, "The economic and emissions benefits of engineered wood products in a low-carbon future."
In the study, MIT scientists found that using lumber products instead of cement, iron and steel could significantly cut construction emissions and costs. Specifically, researchers determined that the CO2 intensity of lumber production — tons of CO2 emissions per dollar of output — is less than 25 percent of cement, less than 50 percent of iron and steel, and about 20 percent less than fabricated metal products. In other words, substituting wood for other construction materials not only reduces emissions, it also reduces the cost of reducing emissions.
"These findings are a clear win for Weyerhaeuser and sustainable forestry," says Alicia Robbins, director of strategic planning for Weyerhaeuser. "Managed forests play a key role in mitigating climate change, and we're excited to see more of those benefits quantified in such strong terms."
For this model, researchers focused on the construction sector, including emissions resulting from the use of fossil fuels in harvesting, transporting, fabricating and milling lumber products. They did not include other potential benefits associated with carbon sequestration in wood-based building materials, and Weyerhaeuser is collaborating with MIT, their research partners and other companies in our industry to develop an approach to capturing the full carbon story of managed forests.