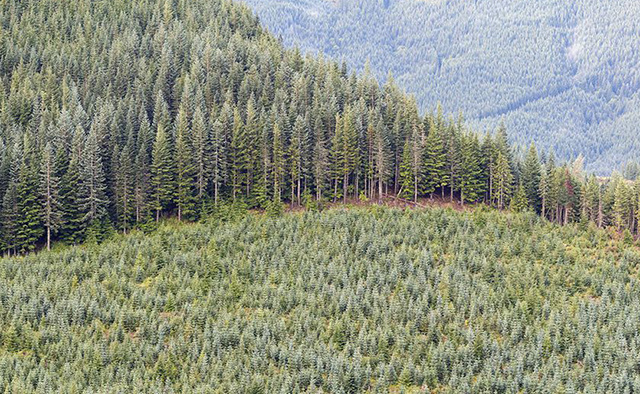 This month, Weyerhaeuser joined a group of 48 environmental, conservation and forest industry leaders in announcing an agreement of principles on the important role sustainably managed forests and forest products can play in mitigating climate change.
The CEO Principles are the result of a year-long effort to identify a common policy vision for how privately owned working forests, forest products and markets can provide natural climate solutions. Among the signatories of this broad agreement are the CEOs of The Nature Conservancy, Environmental Defense Fund, American Forests, and the American Forest Foundation, as well as the CEOs of 43 National Association of Forest Owners member companies.
The nine principles are closely aligned with our new sustainability strategy, and they represent a powerful leadership statement about the climate-mitigation benefits that working forests can provide — as well as a roadmap for ongoing partnership between industry and environmental interests.
"Our forests play a critically important role as a natural climate solution, but we know addressing the significant challenges of climate change will require collaboration with a broad coalition of partners," says Devin Stockfish, president and CEO. "These principles represent an important first step in bringing together industry and environmental groups around a shared commitment to climate action. We look forward to working with this coalition to advocate together for effective climate policies in the future."