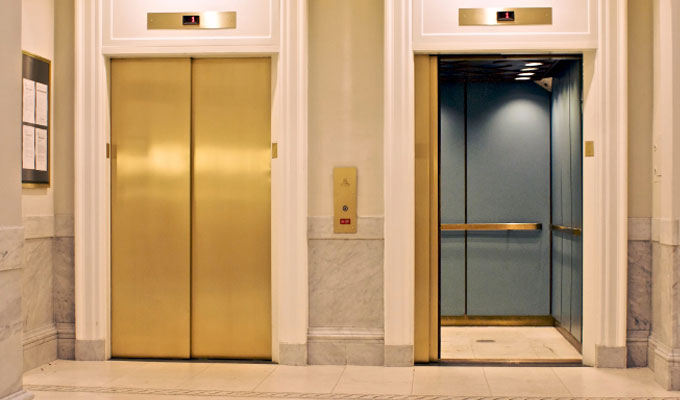 Used primarily for framing homes, wood is also a standard for mid-rise buildings, including the construction of elevator shafts or "cores." While this may seem adventuresome, wood-constructed elevator shafts make good sense.
In the construction of mid-rise buildings (structures that are 4, 5 and 6 stories tall), the use of wood throughout the structure is beneficial due to the overall compatibility of material. Dimensionally, the structure is more compatible with like product, including solid-sawn stud walls which are mixed with engineered wood such as Trus Joist® Parallam® PSL and TimberStrand® LSL products.
For example, the construction of wood elevator cores is becoming increasingly common in British Columbia. The same builder that constructed the Sail six-story apartment building near the University of British Columbia has six more projects in the works, all specifying wood-framing, including the elevator core. During construction, builders benefit by using the same tradespeople and suppliers across projects. Builders can use one crew to construct the entire wood frame, rather than having an additional crew on site to accommodate a different building material just for the elevator shaft.
Among many other attributes, designers and specifiers like the structural capability of solid wood and engineered wood since it is better at absorbing energy in seismic zones. Simply, it just makes good sense.