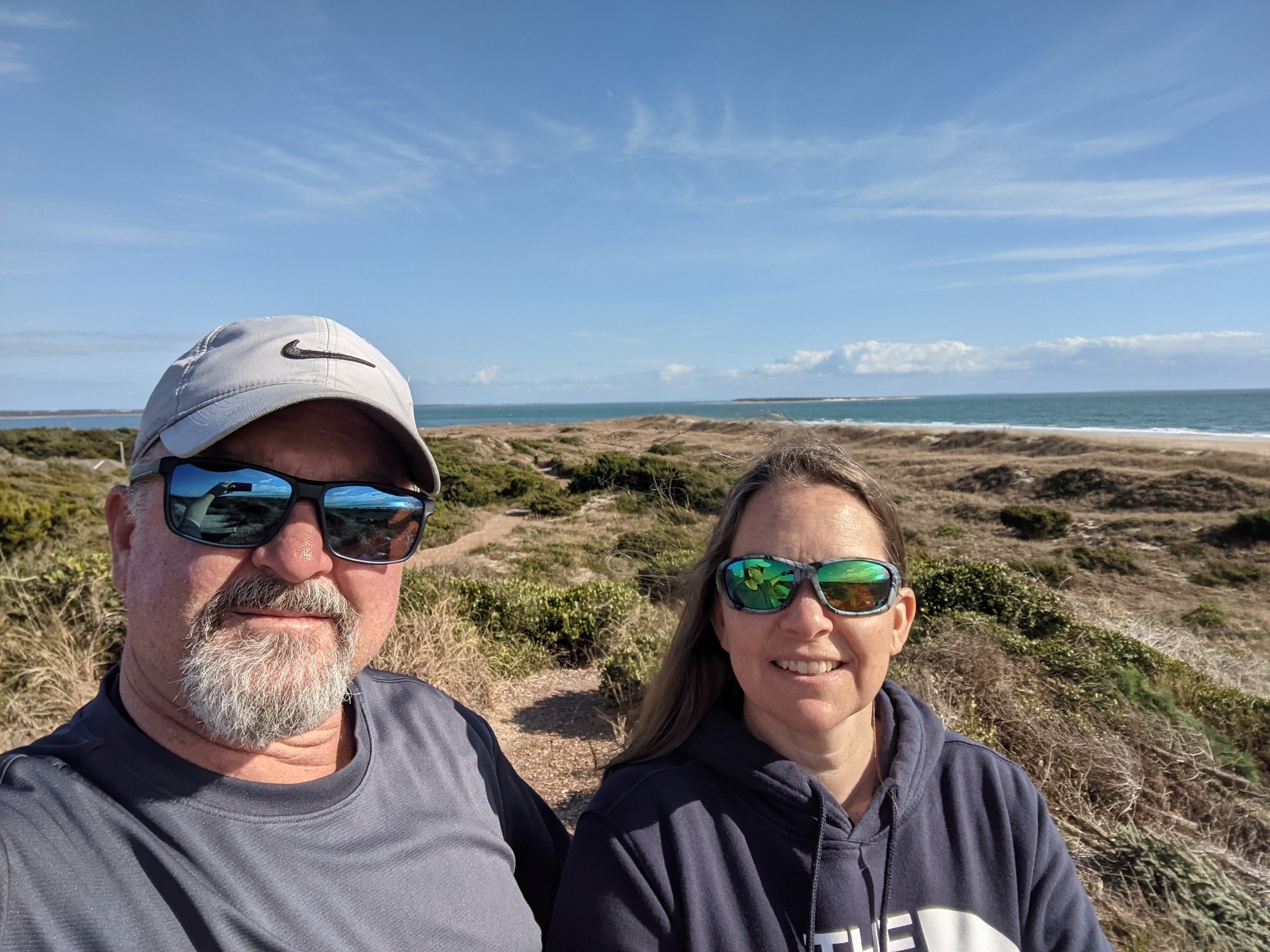 Zaina and Philip hiking in North Carolina, 30 miles from her office when she worked as a planning and inventory manager in Vanceboro. 'Reaching a goal that once seemed unachievable has shifted my preconceived notions about how far I can stretch myself to grow and succeed in life,' she says.
In the past four years, Zaina Gates has held four different positions in our Southern Timberlands organization.
"It's been a whirlwind of new experiences, but I couldn't be happier with the trajectory of my career," says Zaina, now an area manager for our Piedmont Area in Georgia. "I went into forestry so I could help make sure forests still exist for future generations, and now I feel like I'm achieving that goal."
Zaina joined Weyerhaeuser in 2018 after 10 years with the Texas Forest Service, where she advised private landowners and communities on managing their forests.
"I could educate them and try to influence them to make good decisions, but ultimately I didn't have any decision-making power," she says. "I wanted to take a more active role in making forests sustainable, so I realized I'd have to move on from government work."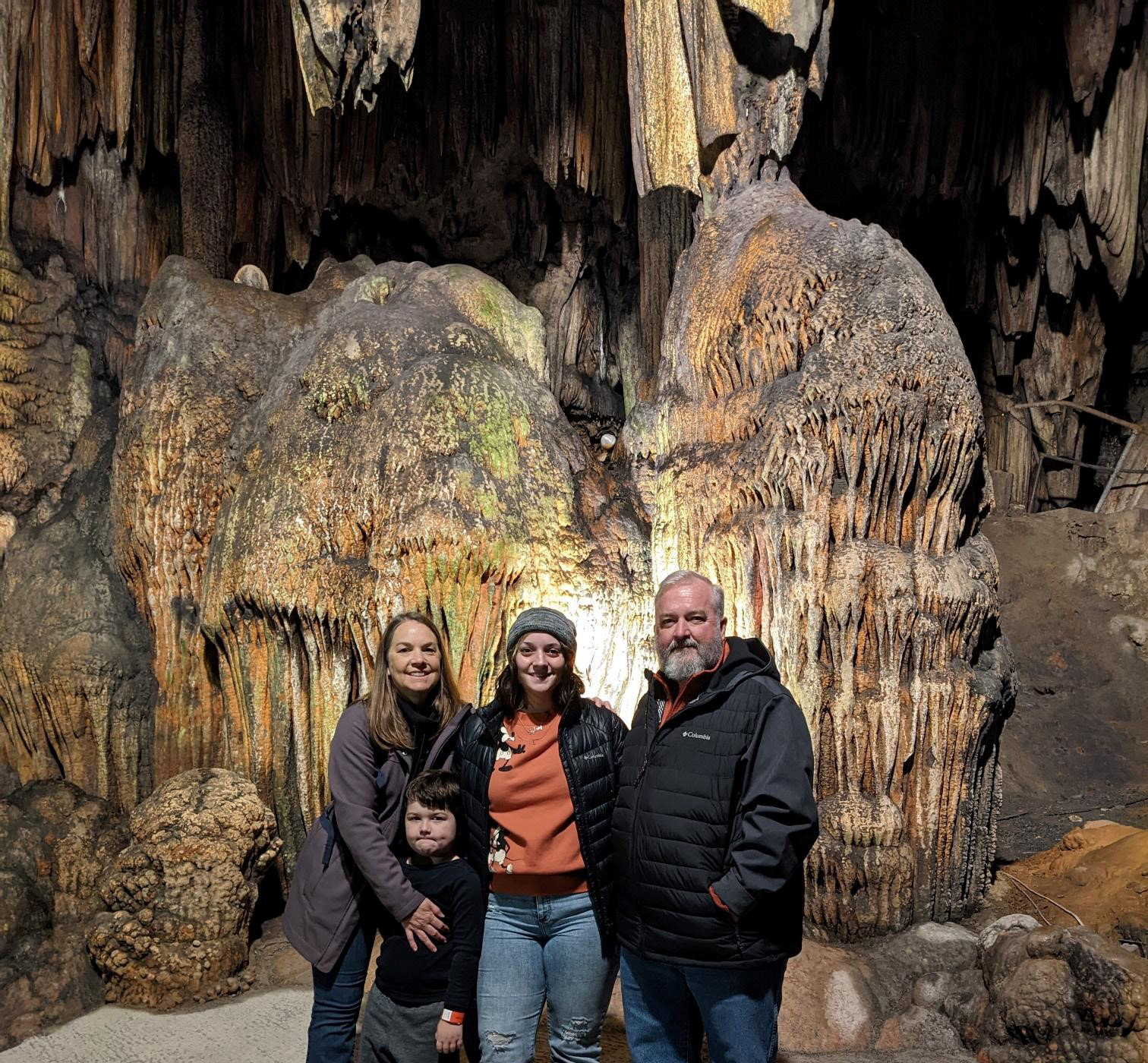 Zaina explores caves in Alabama over Thanksgiving with her husband Philip, their daughter and their grandson. 'Throughout my career, I've taken roles that were totally new to the company or organization, or vacant roles with nobody available to train me, so I'm used to figuring things out on my own,' Zaina says. 'That prepared me for any kind of unknown challenges and taught me to adapt to change.'
NEVER STOP MOVING
One of her first steps was to reach out to college friends and ask what Weyerhaeuser is like.
"That's when I learned how awesome this company is," Zaina says. "I wanted a supportive environment where I can just keep on growing, and I felt I'd get that here."
Zaina hit the ground running. She started as an inventory forester in Winnfield, Louisiana, managing forest inventory data and working with operational foresters. She was soon eager to take on more responsibilities and moved to Brunswick, Georgia, nine months later to become an inventory manager. In 2021, she uprooted herself once again, transitioning to a planning and inventory manager role in Vanceboro, North Carolina.
"Every time I moved up, I got to see the company from a new perspective," Zaina says. "I didn't mind being a bit nomadic. The sacrifices were worth it to continually challenge myself and to work toward my goal of becoming an area manager."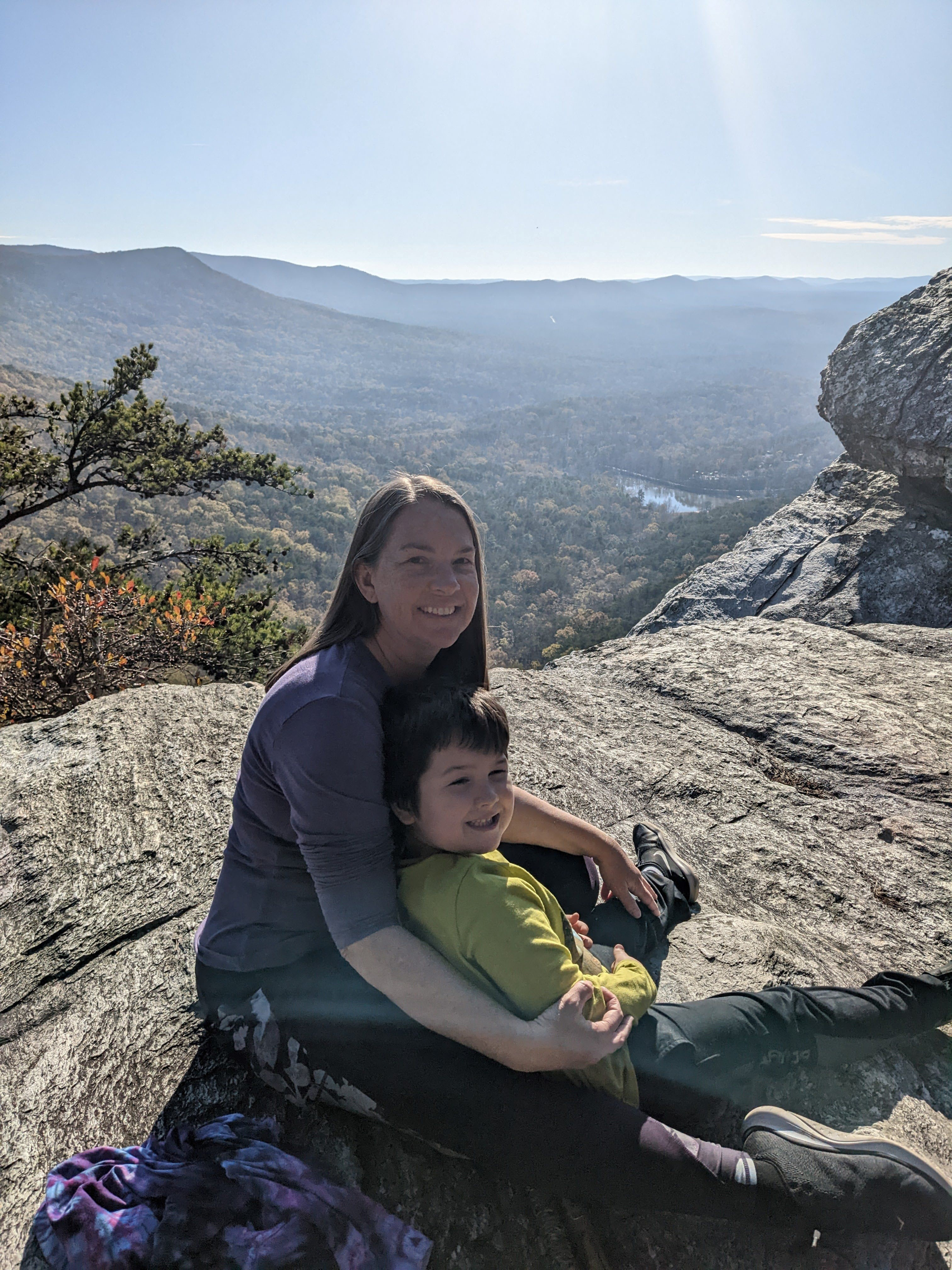 Zaina and her grandson explore Georgia's Piedmont region. 'Area manager was my career goal on my individual development plan, but I never really thought I'd be able to achieve it,' Zaina says. 'Now that I've put the work in and achieved that goal, I have the confidence to keep pushing myself forward and challenge myself to take the next step.'
THE LEAP TO MANAGEMENT
Zaina worked with six different area managers in her first three roles, picking their brains about what the job involves and what challenges they face. She learned the role combines the two things she finds most satisfying: environmental stewardship and people development.
"This opportunity for the Piedmont area manager came up sooner than I expected," Zaina says. "I was so excited. I called my mentor to discuss the pros and cons and spoke to my supervisor. Ultimately, I had a gut feeling I needed to give it a try."
Zaina's husband Philip is also a forester, and he had been able to find new roles each time they moved. This time, they decided that even if he had to retire early, it was worth it to make Zaina's career dreams come true.
"He's been so supportive, and we were both thrilled about the opportunity to move closer to the mountains, because we love to hike," Zaina says. "The hardest part of each move has been leaving behind the incredible team I worked with."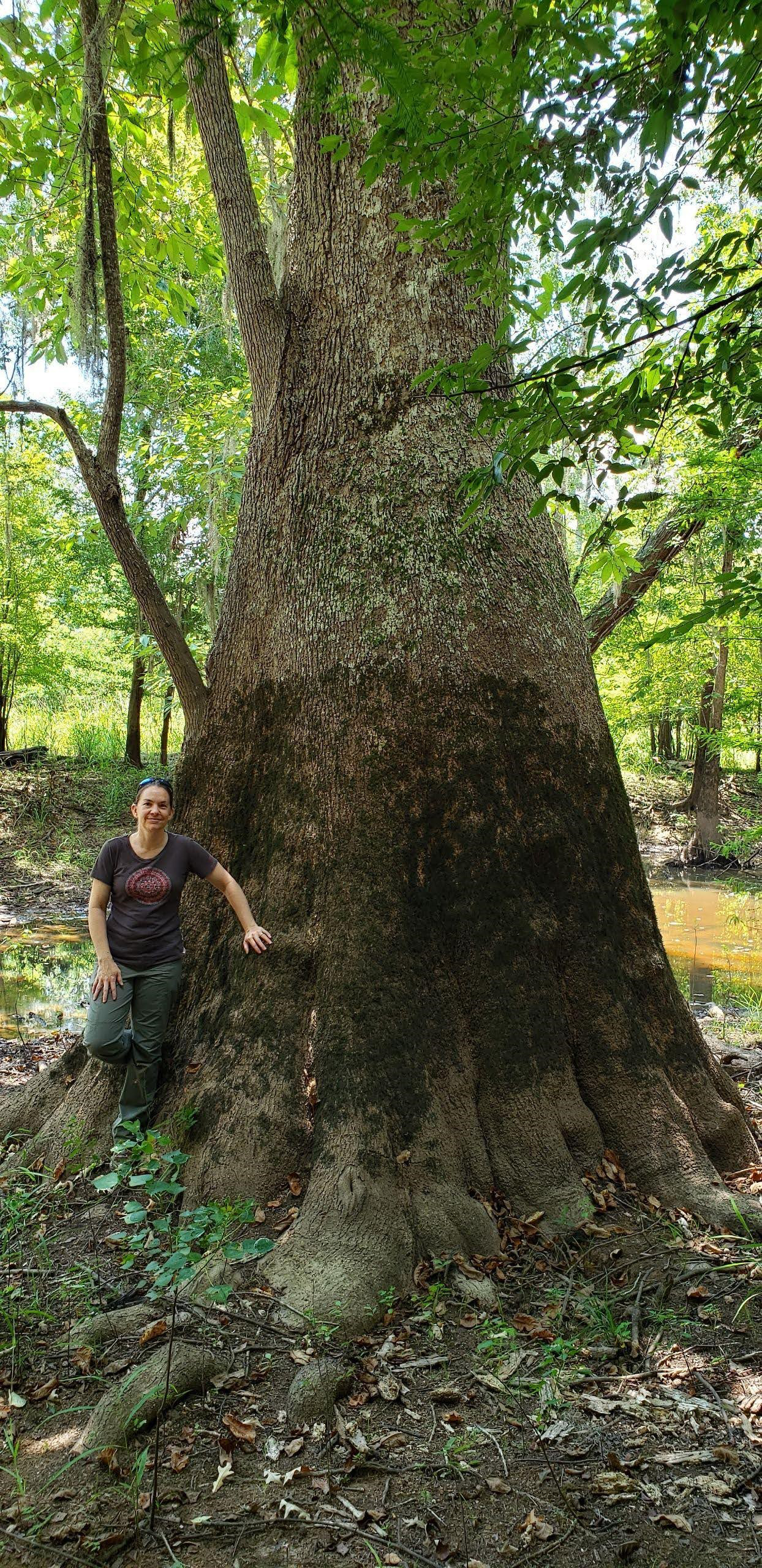 Zaina next to a large tree found on our land near Savannah, Georgia, while she was in the inventory manager role out of Brunswick. 'I felt like I'd hit the growth ceiling in government forestry work. At Weyerhaeuser, I feel like there are no limitations, and that's so exciting.'
THE BEST PART IS ALWAYS THE PEOPLE
Zaina started her new role in July. So far, her favorite part has been the opportunity to help people on her team identify and solve problems.
"I'm an introvert, so getting to know new people is a little challenging for me," Zaina says. "But I've found one-on-one conversations relieve the pressure. I also like to shadow people for a day, which lets me learn about their job and get to know them at the same time."
Zaina's new job covers a large geographical area. She knew she'd have to get creative to manage it, but she didn't expect to have so much help.
"My team does an amazing job managing the workload as it shifts from one location to another," she says. "People take on work outside their job description just to make sure nobody is overloaded, and that keeps the whole system running smoothly. It's great to see teamwork like this."
For all the transitions she has experienced in just a few years, Zaina says the best thing about working for Weyerhaeuser is the support and encouragement she receives as she takes each new career step.​​​​​​​
"I'm not done evolving!" Zaina says. "In the future, I might want to be a region manager or director. My long-term goal is to retire from Weyerhaeuser after a long career of making a real difference in our forests."
ADVICE FROM ZAINA
Decide to be successful. When challenges appear, approach them as a chance to level up. If you don't accept anything less than success, you'll make moves toward it without even realizing it.
Find a mentor who can give you honest advice. Sometimes, the perspective of someone you trust is just what you need to make a bold move with confidence.
Change is inevitable, so embrace it. If you actively participate in change, you can turn it into a positive for your life. It'll open up new pathways and expose you to new ideas, new people and new places.