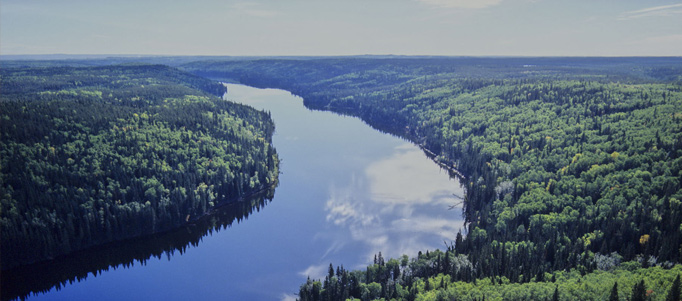 What does it mean for Weyerhaeuser OSB coming from Canada and the United States to have an SFI (Sustainable Forestry Initiative) certification for fiber sourcing?
This important designation indicates that Weyerhaeuser adheres to responsible procurement standards set by SFI, an independent, non-profit organization, when harvesting trees, whether the forest itself is certified or not.
According to SFI, about 90% of the world's forests are not certified. This means that the SFI-certified mills and manufacturers staying in step with the SFI regulations are practicing responsible forestry methods of their own initiative. The SFI 2015-2019 Fiber Sourcing Standard was designed to educate millions of landowners on the value of sound harvesting practices.
Thanks to SFI requirements for logger training, nearly 95% of the fiber delivered to SFI Program Participant mills (like Weyerhaeuser) is harvested by professionals who have been trained in sustainable forestry practices. Those professionals are trained in water quality, biodiversity and other sustainable forest practice issues and requirements.
Everyone benefits from Weyerhaeuser participating in the SFI program. SFI fiber sourcing certification delivers benefits to every link of the supply chain — from the forest to the consumer — and beyond.
At Weyerhaeuser, the SFI guidelines and standards complement our overall commitment to being a partner with Mother Nature. From creating the nation's first tree farm in 1941 to planting more than 50 million seedlings each year, we understand what it means to support our forests and maintain them for future generations.