Volunteerism
We support causes our people care about
OUR "WAVES" MAKE A SPLASH
Citizenship is a core value at Weyerhaeuser. Nowhere is this more evident than in the countless ways our employees generously offer their skills, compassion and dedication to improve the world we live in. They're at the heart of our company giving program, and we're proud to support their work through our Weyerhaeuser Active Volunteer Employees program, known as WAVES.
After meeting a threshold of volunteer hours, individuals or teams can apply for WAVES grants to support the organizations they're passionate about in their communities. In 2017, our employees contributed 17,000 volunteer hours through this program and our Giving Fund awarded 177 WAVES grants to the organizations where they volunteered.
Each year, we also recognize four outstanding individuals or employee teams by awarding the Weyerhaeuser Volunteer of the Year Award in the areas of education and youth development; environmental stewardship; human services, civic, culture, and public safety; and social justice, diversity and inclusion.
THE WAVES KEEP ROLLING
Other ways our company sponsors employee efforts to give back include:
Disasters: Our Disaster Relief Employee Volunteer Program allows our employees up to 80 hours per year of paid time off to help a Weyerhaeuser location or community affected by disaster. Employees volunteer with a qualified nonprofit or government agency actively working to assist the affected community. In certain cases, employees may also partner with a qualified organization outside of our communities if Weyerhaeuser formally declares support to the rebuilding efforts.
Workplace: Even at work, our employees are devoted volunteers. From diversity-network events to local fundraising drives, we encourage our employees to think outside of their normal work scope, spend time on the issues they care about, and have fun doing it!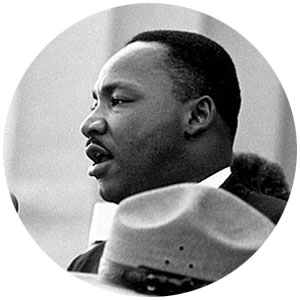 Living Our Values
Celebrating the legacy of Martin Luther King Jr.
Each year, the Weyerhaeuser Giving Fund sponsors a Day of Service Challenge to honor the legacy of Dr. Martin Luther King, Jr.
In 2018, employee volunteers were challenged to post a photo and description of their service projects to our Facebook page. The service projects with the most post likes were awarded a $3,000 WAVES grant.
The top three finishing nonprofits were:
Camp Leo for children with Diabetes, a nonprofit based in Seattle, Wash.
Colorado Conservatory of Dance and their anti-bullying program in local elementary schools, based in Broomfield, Colo.
Tuesday's Children, an organization supporting children, families and communities whose lives have been altered by terrorism or traumatic loss.
In addition to the three winners, all other employee volunteers who participated in the Day of Service Challenge were awarded a $300 WAVES grant to support the non-profit organization of their choice.
---
YOU MAY ALSO BE INTERESTED IN: